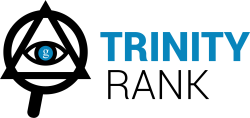 2D Animator
Belgrade
TrinityRank is looking for a 2D character animator!
We're looking for a creative, skilled, and diligent animator that will help our Youtube channel grow, thrive, and takeover the explainer video industry! As an animator at our company, you'll be working closely with your teammates to produce quality videos filled with lively characters and useful information. While our production team comes up with engaging scripts and fun storylines, it's up to you to envision how that story is going to come to life and capture the viewer's attention! This is a full-time, office-based position.
Here's an example of the kind of videos we do: https://youtu.be/eVu99Mr45H8.
Responsibilities:
Work closely with the animation team to produce in-depth animated explainer videos.
Create fluid animations and bring characters to life.
Rig characters in After Effects.
Critique and review work with your fellow animators and other team members.
Participate in storyboarding and brainstorming sessions.
Help improve animation pipelines.
Meet project deadlines/milestones set by the production department.
Demonstrate an understanding of the principles of animation and create a performance that supports both the characters and story goals of the show.
Qualifications:
2+ years of working experience or an extraordinary demo reel.
Excellent knowledge in After Effects, Adobe Illustrator and Adobe Photoshop.
Experience with rigging characters.
Experience with character illustration.
Ability to take on a delegated task with minimum supervision.
Strong communicational and interpersonal skills.
Ability to work in a strong team environment.
Ability to maintain a consistent style and quality throughout production.
A love for character animation (bonus round if you love Youtube and follow video trends).
Benefits:
A dynamic work environment in our Belgrade office.
A competitive salary and continuous growth.
Yearly company retreats to exotic destinations.
A chance to be a part of an exciting project with huge potential.
If you're interested in joining our team, send us your CV and showreel. Good luck and may the odds be ever in your favor!
Deadline for applications: 10.12.2019.