AMOS Administrator
Beograd
01.12.2021.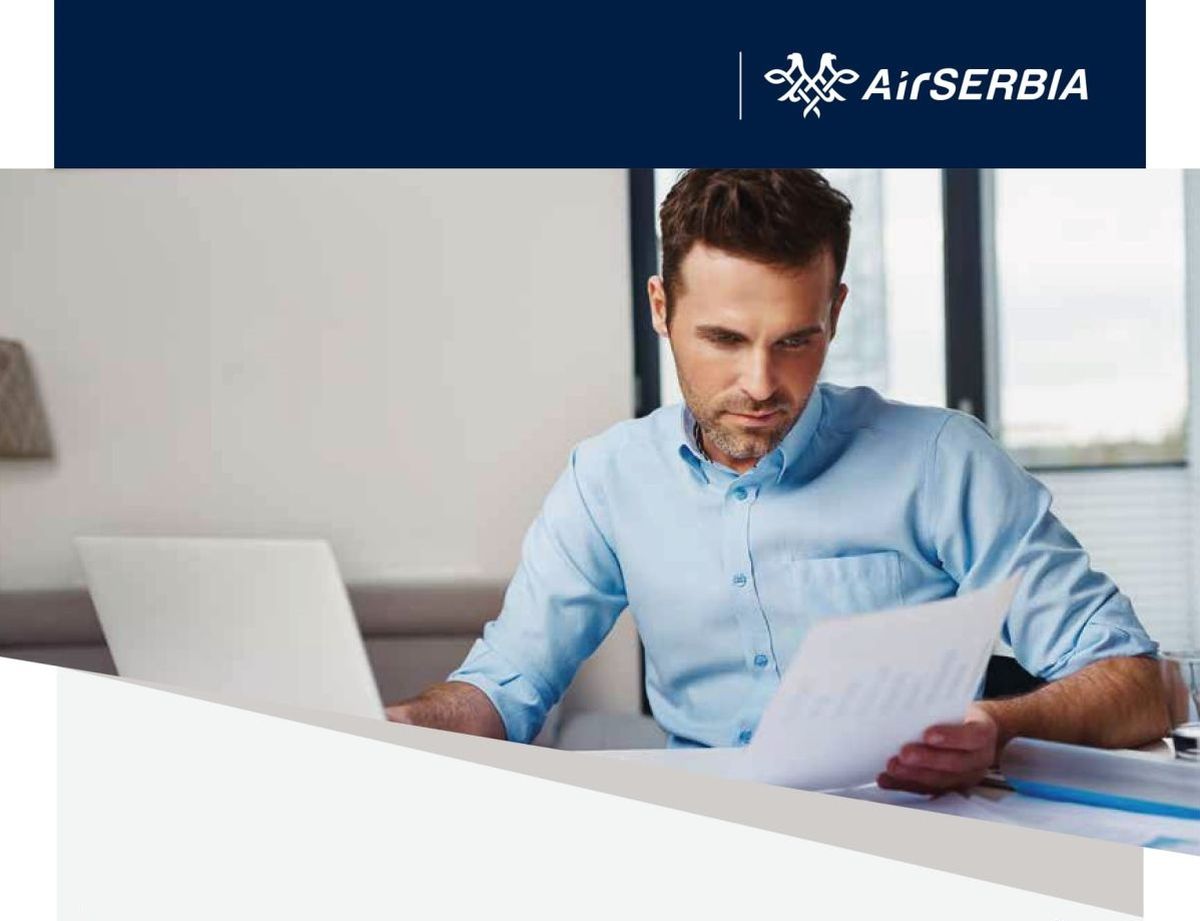 We are the national airline of the Republic of Serbia. We are one of the oldest airlines in Europe with a history that dates back to 1927. In October 2013 we rebranded and became Air SERBIA, as part of an investment deal between the Government of Serbia and Etihad Airways, the national airline of the United Arab Emirates.
AMOS Administrator

Operations- Technical

JOB SCOPE
Maintains AMOS efficiency and functionality in Technical and provides support to end users, especially in the area of financial modules

Ensures all prerequisites are met and defined in AMOS pertaining to financial modules, such as projects, interfaces to the company's main financial programmes, supplier database, parts database, etc

Ensures testing of new AMOS versions in regard to financial modules to maintain necessary system functionality

Works closely with colleagues from Finance on defining new requirements within the AMOS financial module

In cooperation with Maintenance Planning, creates MRO maintenance service orders and ensures they are closed in line with final costs

Administers opening projects in AMOS, controls correct input by users and assists colleagues, as needed

Communicates with Finance concerning process advancement, data correction and, in cooperation with process users and/or owners, corrects data

Creates AMOS user accounts, assigns appropriate roles and access rights to AMOS users

Continually introduces AMOS standards into operations and procedures to achieve higher end user efficiency

Proposes upgrades of AMOS functions in Technical

Consolidates open issues from end users and categorizes them in criticality and propose mitigation plan as well as final solution

Initiates customized training (together with Training) with each change of the AMOS program and/or training for Technical staff

Provides support to end users concerning procedures and processes in Part M, Part 145, Finance, Compliance, IT, and other functions in regard to the AMOS system

Complete and control the release of the software update with Swiss-AS, IT and the Business to ensure smooth upgrade

Implement new applications in AMOS including tests and configurations together with IT and the Business to enhance use of the software, performance and quality of deliverables

Provide initial trouble shooting for data and process problems and propose solutions and/or workarounds particularly concerning financial modules

Provide support to Technical for further AMOS development in line with Business needs.

Ensures that processes in place are in line with national and international regulations and specifications, as well as company procedures

Ensures work is performed in compliance with current national civil aviation authority regulations and other applicable international standards, and international and company aviation safety rules
MINIMUM CRITERIA AND QUALIFICATIONS
University diploma (VII)

Minimum 2 years' of work experience

Computer skills (Word, Excel, Power Point, Internet)

English - excellent, active

Desirable working experience in finance and accounting
RECRUITMENT PROCESS
As a fast growing, dynamic company we are always looking for the best people to join us in building a great airline. If you share our commitment to delivering service excellence while demonstrating accountability and integrity and you are ready to embrace this opportunity, don't hesitate to apply now on our website!
Only shortlisted candidates will be contacted.
We look forward to meeting you soon.
Good luck!
Air Serbia a.d.
3 kontinenta preko 30 zemalja sveta više od 60 destinacija više od 2 500 000 putnika godišnje Naše posvećene kolege uslužuju više od 2 500 000 putnika godišnje, na preko 60 destinacija u Evropi, na Mediteranu, Bliskom istoku i u Severnoj Americi, kako u putničkom, tako i u teretnom saobraćaju. Posredstvom Etihad ervejza i naših drugih partnerskih avio-kompanija u prilici smo i da našim putnicima ponudimo i letove do međunarodnih odredišta u Aziji, Australiji, ... Saznajte više
Iskustva zaposlenih
"Navedite nam Vašu poziciju, posao koji obavljate. Postala sam deo kompanije 2004. godine i nakon 11 godina mog profesionalnog razvijanja na različitim pozicijama u okviru kabinskog osoblja, odlučila sam ... " Pročitajte celo iskustvo
Beneficije
ORGANIZOVAN PREVOZ
FLEKSIBILNO RADNO VREME
PORODICA I RODITELJSTVO
EDUKACIJA, PROFESIONALNI RAZVOJ
KOMPANIJSKI POPUSTI
Više o poslodavcu