ASP .NET Core Engineer
Beograd
01.07.2020.
ugovor
puno radno vreme
dostupno osobama sa invaliditetom
Who are we?
TradeCore is a platform-as-a-service provider that enables fintechs to build next-generation banking and investment products. TradeCore's full stack offering does all the heavy lifting, allowing companies to focus on launching unique customer experiences. By providing access to the core, and complex, infrastructure of compliance, regulation, payments, banking and capital markets in the form of a service, their customers are able to take advantage of TradeCore's accumulated domain expertise and focus their attention on the core essentials of their own product offering.
What do we do?
Card Team tackles challenges regarding the real-time processing of card payment authorization. It's an innovative product where one's credit cards are no longer limited to bank accounts. Our cards will allow spending from investment portfolios, and crypto wallets alongside standard bank FIAT accounts.
Our focus is on designing and developing high-performance, highly scalable, robust and fault-tolerant solution for card management and card transaction authorization.
We use the latest in development tools such as remote-container development and debugging giving our team mates the freedom to work on any platform they feel comfortable with (Windows, Linux and Mac development is supported).
Our tech stack is pretty loose - just choose the right tools to meet the system requirements in the optimal way.
What is your profile?If you like data-intensive systems and complex inter-service communication patterns - join us and help us build the nextgen fintech solutions.
In order to be successful in your role, you should have knowledge and experience with:
Experience (3-5 years) with web application development using asp.net, .net core
Experience with large projects and solutions working in production environment
Experience with Entity framework, Dapper
Extensive knowledge of OOP and design patterns
Experience with event processing systems with async communication is a plus
Experience with database optimization (PostgreSQL is preferable) is a plus
Experience with Docker, Docker Compose, Kubernetes, Helm Charts is a plus
Ready to ensure high quality product is delivered to Clients (quality assurance and devops are part of team's responsibilities)
We are offering you:
An opportunity to work and have impact on cutting-edge FinTech products
A competitive salary, based on your experience and performance
A budget for professional advancement, as we understand how important it is to work on expanding your knowledge
22 days paid vacation (accruing an additional day per year, up to 4 years)
Private health insurance
Friendly offices in downtown Belgrade with a fully stocked kitchen
A paid lunch every day! :)
As part of the TradeCore team, you have the opportunity to contribute, learn, improve your skills and expand your potential. Are you ready?
If you wish to exercise any of the privacy-related rights please read our Privacy Policy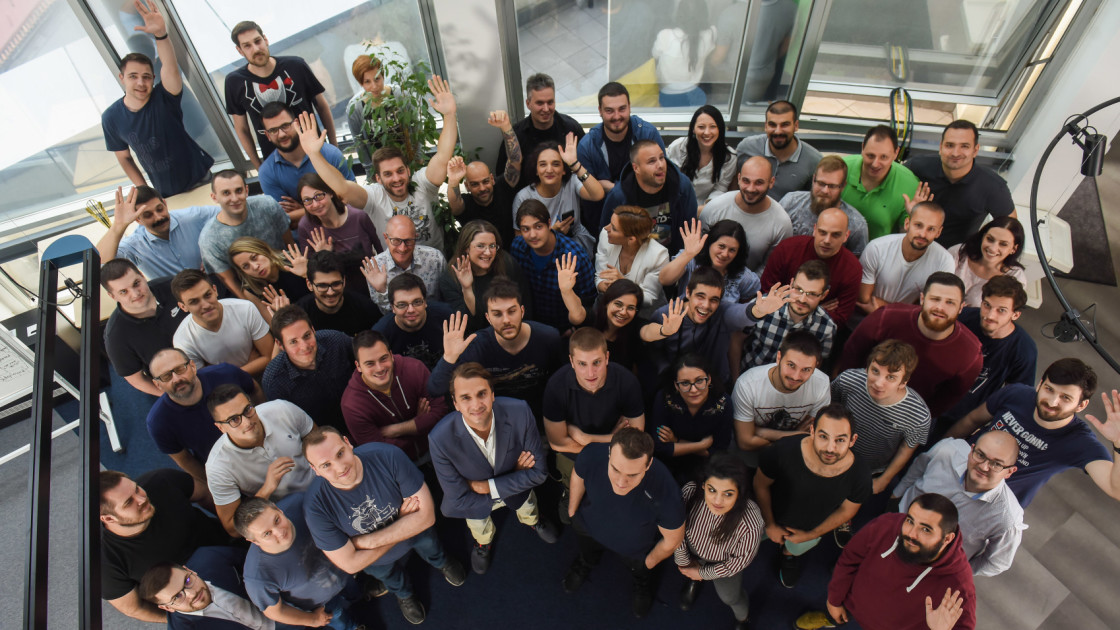 TradeCore is a platform-as-a-service provider that enables fintechs to build next-generation banking and investment products.
TradeCore's full stack offering does all the heavy lifting, allowing companies to focus on launching unique customer experiences. By providing access to the core, and complex, ... Saznajte više
Beneficije
HARMONIOUS WORK LIFESTYLE
HEALTH AND WELLNESS
EVERYDAY ESSENTIALS
PROFESSIONAL ADVANCEMENT
CENTRAL LOCATION
TRADECORIAN TEAM ACTIVITIES
Više o poslodavcu