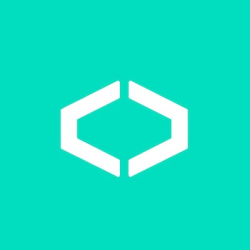 AWS Backend Developer – Python/Golang
Permanent Employment, Full-time
Belgrade, Serbia
As a certified AWS Advanced Consulting Partner, we offer our clients up-to-date expert know-how for reliable, scalable and serverless solutions. The Advanced Partner certification provides proof of our expertise and our AWS Professional Service. The partnership underlines our strategic direction and specialization.
As a company, we are more than a decade in operation, and we currently have two office locations: Hamburg and Berlin. With this in in mind, this is only the start of our ambitions. We are now setting up offices in Belgrade, Serbia, and we are therefore looking to establish the right team from the very start.
We are offering professional services for AWS. Our specializations are DevOps Automation, Cloud Security, and Data Solutions on AWS. We have a strong focus on microservices (Serverless and Containers).
YOUR MISSION
Design and develop a security platform on AWS.
Key role in architectural and design decisions.
Building toward an efficient, microservices distributed architecture.
YOUR PROFILE
Mid-level to Strong Knowledge of Go programming language, paradigms, 012, constructs, and idioms.
Knowledge of common Goroutine and channel patterns.
Experience with the full site of Go frameworks and tools.
High skilled on Amazon Web Services and Serverless Computing.
WHY US?
We are a smart and successful team of AWS experts.
You'll join an amazing team with a lot of passion.
You'll find friends, not colleagues.
We are an official AWS Advanced Partner.
Your office will be at the most innovative space.
You'll work with exciting and new technologies.
We love open-source and community.
Flat organizational structure.
REMUNERATION:
The salary consists of a monthly baseline salary, plus social security contribution and pension fund
allocation. The salary can vary between:
MONTHLY EUR 2.000 – 4.000 NET, all depending on level and expertise.
APPLICATION AND CONTACT:
If you see yourself fit for the position, please do not hesitate to apply directly to GlobalDataNet's local advisory partner, European Gateway D.O.O, and hereby: Vincent Lazic:
Submit your application and CV electronically.
WhatsApp:
When you are applying, please be specific on how and why your skills apply to this position, and why you would be a great fit.
Interviews will be conducted in Belgrade, lower Dorcol area. First round of interviews will be conducted the 27th and 28th, and that the 2nd round of interviews will be conducted the 6th and 7th of February.
Deadline for applications: 05.02.2020.