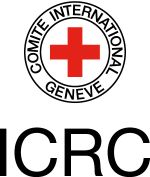 The International Committee of the Red Cross (ICRC) is a neutral, impartial and independent humanitarian organization that works to protect and assist people affected by armed conflict and other situations of violence. To find out more about ICRC mission and its activities visit www.icrc.org
PURPOSE:
The AirOps Safety Officer will work towards the maintenance and improvements of the ICRC AirOps Safety Management Program. The incumbent will be responsible for administering the safety occurrence database, analysis and follow-up of hazards/occurrence affecting the operations of ICRC contracted aircrafts and the day-to-day management of the AirOps related safety issues. He/she will facilitate coherent global hazard identification and risk management processes.
The BSSC is looking for a suitable candidate to fill the following position:
AIR OPERATIONS SAFETY OFFICER
(location Belgrade)
MAIN TASKS
Maintaining the aviation safety database up to date and ensuring timely registry and follow-up of all safety reports, along with evaluating safety performance targets
Investigating all occurrences affecting the operations of ICRC contracted aircrafts and issuing practical and well-researched safety recommendations
Conducting safety gap analyses to support and guide delegations on improvements and implementation of the attributed safety related tasks
Participating in the evaluation of aircraft operators and the continuous surveillance of their safety standards and performances as well as in internal incident investigation (analyze and draw conclusions from the information gained from the investigation)
Working towards the full implementation of ICRC AirOps Safety Policy and ensuring effective documentation of AirOps risk management processes, as well as conducting aviation safety promotion and awareness activities in the field and disseminating Safety Policy and safe operations practices
Issuing of time-critical aviation safety information, alerts and provides guidance on AirOps risk reduction techniques and contributing to the improvement of AirOps safety training materials along with facilitating training of staff in AirOps safety and risk management
REQUIRED PROFILE
University degree in aviation: e.g. Aeronautical engineering, Aviation management, occupational safety management or similar along with technical qualification in one of the following areas: aircraft mechanic, pilot, air traffic controller, flight ops officer, safety officer or similar qualifications
Minimum 5 years working experience in one of the following areas: safety management, flight operations, air-traffic/airport management facility, civil aviation regulations/policies developments (such experience may have been gained in work such as a pilot, engineer, CAA inspector, flying safety officer, flight operations officer or as an air traffic controller)
Very good command of English writing skills (working knowledge of French would be considered an asset)
Creative problem-solving team player with strong organizational and communication skills and ability to work under tight deadlines
WHAT WE OFFER
An inspiring opportunity to practice your profession in progressive humanitarian and multicultural organization
Stimulating benefits package
If you are interested in this position, please send us your CV and Motivation letter exclusively in English.
Only short listed candidates will be contacted.
Deadline for applications is 03.04.2019.