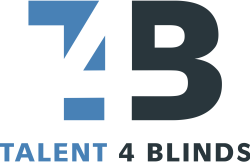 Allround IT Engineer
Zrenjanin
For a Serbian player in window decoration, we are looking for a passionate IT engineer. In 2016, this company chose to update its systems to the latest technologies.
Your duties will consist in providing support to our internal employees, especially for the ERP system, in Serbia and Belgium.
In addition, you will execute business improvement projects, to do this you will work close with the IT-Team in Belgium. You will be responsible for maintaining and supporting hardware and software that controls daily production.
You translate technical and operational requirements into a digital model like no other and you can develop it into a solid solution on which the company can rely. You will work closely with the IT-team located in Belgium.
SKILLSET
You have a good knowledge of Microsoft Office (Word, Excel, Outlook)
You have interest in learning our ERP system, Microsoft Dynamics Navision (also known as Business Central)
If you have any experience with a programming language or SQL databases you have a plus
You are familiar with infrastructure, servers & software and can rely on our 3th parties for extra assistance
POSITION IN THE COMPANY
You'll be an active team member of the IT department
You'll report to the IT Manager
COMPETENCES
You are always ready to learn more
You work things out in a structured way and have a good feeling on their priority
You are a team player by nature, you have good people skills and you can express yourself fluently at any level
You work proactively, think creatively
You put user satisfaction first
You are willing to travel abroad if necessary
LANGUAGES
You speak and write fluent Serbian and English
OUR OFFER
You will enjoy a leading salary with a long-term and clear career path
We will invest in expanding your skillset with in-house and external training possibilities
We offer you a growing international company
We offer you competent, friendly and honest colleagues
Please send your application electronically.
Deadline for applications: 10.10.2019.