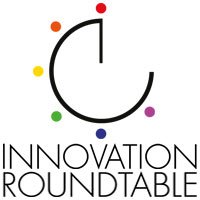 The Innovation Roundtable®, the leading network in Europe for innovation executives in large firms, is looking for an:
Analyst and Writer – Innovation Team
Remote job
Position open exclusively to candidates with exceptional English language skills.
Innovation Roundtable® is seeking a person to be trained to serve as innovation management specialist. This is a fantastic opportunity for a person with a higher education, the ability to assimilate complex material, an analytical mind, and great English writing skills. In this role you will have an impact on a fast growing company that is the European leader in large-scale innovation events for corporate innovators.
The job will include a stimulating mix of tasks such as:
Create and curate innovation content for thousands of innovators in large firms across the world
Develop programs and agendas for international workshops and conferences
Write minutes of innovation presentations from our past events
Prepare post-event reports based on insights and presentations from our events, as well as additional research
Write transcripts of interviews that we carry out with corporate innovators
Identify and engage corporate and academic speakers for our events
Take part in facilitating experience exchange between innovators on specific issues
Assist and drive cross-company task forces in developing solutions to shared challenges
Organizing and conducting webinars
Working closely on the above with the CEO and with innovation specialists at the head office
Required qualifications:
Masters (or PhD) degree
Strong analytical capacity and the ability to assimilate and synthesize complex material
Ability to write in clear and professional English
"Best in class" top performer with excellent academic achievements
A self-motivated team player with enthusiasm and drive to make a difference
We offer:
A unique and challenging job where you have every opportunity to develop your skills and your understanding of innovation management in large firms throughout Europe while working independently and from home.
For training purposes you will be provided with a range of video recorded presentations from past events so that you may learn about the topic matter from our innovation speakers. The more you do this the more you will know about the subject matter and the more valuable your work will be for us. With hard work and dedication this job leads to you becoming an innovation management specialist.
Interested?
We review applications continuously, so apply as soon as possible and make sure to attach both your CV and Motivation Letter in English (in PDF format).
We look forward to receiving your application!
Deadline for applications: 05.03.2020.