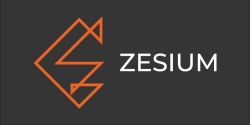 Zesium mobile d.o.o. is a company with over 15 years of experience in the software industry and we are accountable for over 100 successfully implemented projects for multiple international clients within various industries. Our dedication is shaping software for mobile future through innovation and creativity. Knowledge, creativity and experience characterize Zesium. Our employees are highly educated individuals with valuable experience. We're a reliable partner that provides the best IT solutions. Through our quality and hard work, we aim to become global.
We are looking for:
Android Developer
Novi Sad
What we're looking for?
2+ years of experience with mobile development
Experience with Android Studio/Java/Kotlin
Familiar with some of version control systems (GIT, SVN, CVS)
Knowledge of Design Patterns, especially MVP/MVVM architecture patterns
Experience with dependency injection using Dagger
Experience with offline storage, threading and performance tuning
Familiar with RxJava and Retrofit
Familiar with general mobile architectures, trends, and emerging technologies; using latest Android APIs
Basic understanding of Gradle
Understanding of software design principles (SOLID, DRY, KISS)
Accustomed to working in an Agile environment
Highly-motivated self-learner who keeps up to date with changing technologies and has a positive attitude to change
You have a strong passion for mobile apps and you challenge yourself to get to know more of Android, daily
You enjoy sharing your knowledge with other people and learning from them as well
What's in it for you?
Flexible working hours and optimal workload
Competitive salary
Support with individual professional development
In-house lectures, paid trainings, certifications
Friendly atmosphere
Work with talented and great people on challenging projects with innovative technologies
Business travel opportunities
The opportunity to participate in various charity activities
Free entry in many sports facilities - fit pass
Fresh seasonal fruits
If you are interested in working with us, please send us your CV or LinkedIn profile electronically.
By submitting your application, you give your consent that all personal data you have submitted here may be processed by us for the purposes of the selection process in our company.
Please note that only candidates selected for the interviews will be contacted.
ZESIUM mobile d.o.o.
Mičurinova 8, 21000 Novi Sad, Srbija
Deadline for applications: 20.02.2020.