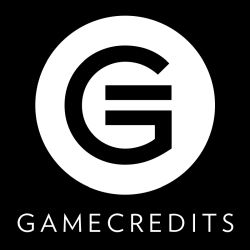 About the company:
At GameCredits, we are gamers, first and foremost. Gaming is what got us into computers early on. It gave birth to a passion for programming that—decades later—led us into the exciting world of blockchain and digital currencies.
We believe the gaming industry can be vastly improved for all—publishers, game developers, casual gamers, esports professionals, and aspiring pro gamers—through the use of blockchain and digital currencies.
Today, GameCredits is an international, multicultural company striving to transform the gaming industry with our GameCredits (GAME) digital asset and a suite of other blockchain-based products. Founded in 2016 in Belgrade, Serbia, we now employ a team of more than 100 people across 10 offices in five countries.
And we keep on playing.
https://gamecredits.com/about-us
Join the GAME revolution!
GameCredits is expanding its creative team! We are looking for talented and creative people to fill a number of roles in our ever-growing office.
Animator / Motion Graphic Designer
Job type: Permanent
Number of open positions: 1, Belgrade
Job description:
GameCredits is looking for an experienced animator/motion graphic designer to work in our design department. You will have the opportunity to work on promotional videos for our marketing team.
Role:
Collaborate with our key creative and marketing teams to produce compelling animated shorts for marketing purposes.
Deliver top-quality 3D/2D animation video material.
Employ your strong understanding of animation principles and the production art pipeline.
Display an exceptional sense of visual design, passion for the motion graphics field and a clear interest in motion graphics and related new technology.
Conceptualize ideas into composited motion graphics and video animations using industry standard design, 2D and 3D software.
Produce 2D and/or 3D elements for your animations.
Skills and requirements:
In-depth knowledge of typography and image compositing.
Advanced knowledge of software such as After Effects (including Element 3D), Premiere, Photoshop, and Illustrator.
3+ years' industry experience with motion design and animation.
Knowledge of the latest industry trends.
Passion for your work.
Additional considerations (useful skills):
Mastery of a 3D software solution is recommended (3ds Max / Maya / C4D).
Knowledge of illustration is a plus.
Experience with compositing and video editing is a plus.
What we offer:
Competitive salary and bonuses.
Private insurance and a healthcare plan.
Vacation and sick leave, as well as personal leave.
Free snacks and drinks, all day, every day.
A game room.
A beach (in our building).
One of Belgrade's finest terraces.
Submission & portfolio requirements:
Résumé.
Cover letter.
Portfolio, and/or reel demonstrating relevant artistic skills.
Only online artwork submissions will be accepted (e.g. website, blog, or online album). To apply, please submit a PDF of your résumé as well as a link to your work for us to review.
Please send your résumé and portfolio electronically.
Deadline for applications: 16.12.2017.