Oglas dostupan i osobama sa invaliditetom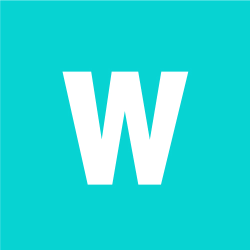 WalletHub is a high-growth fintech company based in Washington, D.C. that is looking for talented, hard-working individuals to help us disrupt personal finance. Even though we are based in Washington, D.C. most of our team members work remotely from every corner of the world and as such we provide a highly multicultural work environment.
We are harnessing the power of data analytics and artificial intelligence to build the brain of a smart financial advisor, whose services we're offering to everyone for free. The WalletHub brain enables users to make better financial decisions in a fraction of the time with three unique features:
Customized Credit-Improvement Tips: WalletHub identifies improvement opportunities and guides you through the necessary corrections.
Personalized Money-Saving Advice: WalletHub's savings brain constantly scours the market for load-lightening opportunities, bringing you only the best deals.
Wallet Surveillance: Personal finance isn't as scary with 24/7 credit monitoring providing backup, notifying you of important credit-report changes.
In addition to the valuable intelligence the brain provides, WalletHub is the first and only service to offer free credit scores and full credit reports that are updated on a daily basis absent of user interaction, rather than weekly or monthly and only when a user logs in. Some other services hang their hats on free credit scores and reports, yet they're still inferior to what WalletHub considers minor pieces to a much larger puzzle.
We are looking for a:
Assistant Project Manager
Remote position
Job summary:
The Assistant Project Manager is responsible for assisting the Project Manager in coordinating the activities of a project to ensure schedule, document control and quality standards are met. Under the direction of the Project Manager, the Assistant Project Manager is expected to take on any/all tasks in the quest to learn all he/she can about Wallethub's projects.
Ideal candidate:
Bachelor's degree required
At least one year experience in project coordination, managing IT, planning resources etc.
Familiarity with Microsoft Office and Google Sheets
Excellent attention to detail
Experience with Jira, Sentry or some other project management software is a big plus
Ability to follow directions and take initiative when required
Excellent communication and organizational skills
Organized and punctual: able to manage your own time and never miss a deadline
Willing to work extra hours and go the extra mile to reach goals
Good English
Responsibilities include:
Be a voice in the strategic planning phase of upcoming projects
Assist project manager in the execution of the management plan for assigned projects
Help coordinate and manage project from inception to completion
Carry out daily operational tasks in an effective and timely manner
Facilitate communications between software engineers, testers and all other parties involved
Track and directly report project status updates and confirm deliveries to project manager
Help solve issues and suggest ways to improve the project
Organize and maintain all current project documentation
Enter information into and manage the digital project databases
Assist in ensuring compliance with necessary specifications
Coordinate and execute daily administrative tasks
Help create and adhere to project timeline and calendar
Consult with and gather information from engineers, product managers, CEO, etc.
Ensure project adheres to set schedule and is meeting goals
Our offer:
Very competitive salary ($800-$2000) based on skills and prior experience
Raise and advancement opportunities based on periodic evaluations
The ability to work overtime for added income
Free training provided
100% remote position
Notes:
Expected work schedule is 55 hours/week Monday to Friday
This position entails a full overlap with US EST business hours
All selected candidates will have to pass a series of tests that focus on their English skills, Excel skills and attention to detail
Deadline for applications: 15.12.2018.