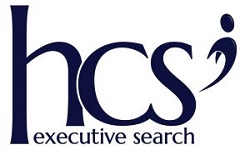 Human Capital Solutions Executive Search (www.humancapital.co.rs) is a specialized agency with major business in executive search and selection. With over fifteen years of work experience in partnering with multinational companies in Serbia and abroad on delicate and complex headhunting assignments, we have managed to gain and retain human value for our clients in the region.
For our client, an international agricultural company, we are searching for:
BALKANS SALES MANAGER
- Ref. No. 8388-
Main purpose of the job:
Manage and coordinate actions and activities of marketing, sales and product delivery in the Balkans region in order to ensure the fulfillment of the established sales and profit objectives in sales areas.
Tasks and responsibilities:
Develop, coordinate and present annual/ monthly sales and expenses budget to maximize market share and profit margins of the company
Coordinate with TSR the elaboration of specific action plans to satisfy Customer needs (farmers, distributors) and ensure its implementation
Establish and ensure implementation od marketing strategies
Develop monthly reports within the progress and compliance of the budget and the strategic map (Balance Score Card)
Manage activities related to brand and products' registration in each country in order to increase portfolio of products and the sales
Ensure company's resources management
Ensure sales, credit/collections and sales returns operations are done according to commercial policies, procedures and standards (values) of the company and in compliance with local law of the countries assigned
Ensure inventory management process is done by sales force according to the company's policy
Ensure that all labels for the products are valid and in compliance with local authorities' requirements. Also, that all permits or licenses and other import requirements have been released.
Required competencies:
BA / MSc degree in Agriculture is essential (Crop Protection, Plant Nutrition, Soils etc)
At least 4-5 years of sales, marketing or production experience in agriculture
Sales or marketing experience with pesticides, seed or fertilizers would be treated as an asset
Excellent knowledge of English language
Good knowledge of MS Office (MS Word, Excel and Power Point)
Driving license B category
This job is home based with intensive traveling within the following region: Serbia, Croatia, Bosnia & Hercegovina, Macedonia and with occasionally traveling to Romania and Albania.
Our client is offering abroad training and an opportunity of top business affirmation within an international company with career advancement potentials.
If you are passionate for agriculture sales and are available for frequent traveling, please send your CV with motivation letter.

Deadline for applications: 02.02.2019.