Business Analyst
Belgrade
02.10.2021.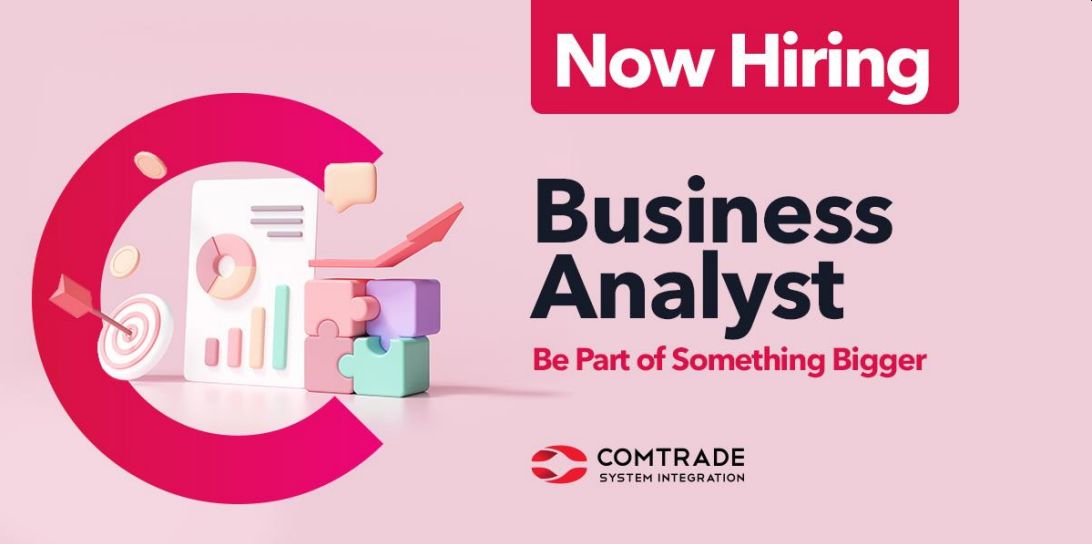 JOB DESCRIPTION
We're looking for someone who have experience in Business analysis primarily in public or finance sector.
She/he will be responsible for:
Planning business analysis efforts for the particular project based on available input information (project definition and high-level scope);
Close collaboration with clients to gather information relevant for the project and to understand business needs and goals;
Independent research (obtaining information from other sources such as regulations, standards, our presales and other teams, internet, existing solutions in the domain and other, based on your own judgement) in order to find missing information needed and/or useful for better understanding of business domain and identifying potential solutions;
Specification of business requirements (business goals), stakeholder requirements, transition requirements (data migrations, trainings, pre-conditions to be met and other);
Creation of functional solution design (visioning how solution will satisfy business and user needs);
Specification of solution requirements (both functional and non-functional);
Collaboration with client towards client's requirements specification document approval;
Close collaboration with project managers, software implementation teams and quality assurance teams providing all needed support and obtaining all relevant information;
Providing support for user acceptance process, preparation of user documentation and user trainings;
Using existing company resources (knowledge, methodologies and tools, already developed concepts, components, solutions, and other products and artefacts ) in the most suitable and efficient way;
Providing contribution during the course of presales activities (writing functional part of technical proposals, provide inputs for estimations, anticipate risks, helping presales team to understand business domain key concepts).
YOU SHOULD HAVE:
Experience in Business Analysis in public or finance sector
Good understanding of at least one of business domain in public sector (public finances, administrative procedures, case management or any other public domain) or in finance sector ;
Ability to create clear, understandable, well organized, concise written documentation, using proper grammar and spelling in both Serbian and English language;
Familiarity with software development process;
Ability to create models using UML (Unified Modeling Language) or any other modeling notation or tool suitable for the need;
Ability to create business process diagrams using BPMN notation;
General understanding of software platforms and concepts such as BPM, ESB, DWH, BI, DMS, CRM;
Ability to evaluate if software architecture / design is suitable for business solution under development;
Understanding of project management concepts, at least uderstanding of scope management and change management;
Good collaboration, communication and presentation skills;
Organizational skills.
OUR OFFER:
A chance to work with an outstanding team of people;
Competitive salary;
A chance to influence a strategy of a recognized and innovative service provider in Adriatic region;
Great environment for personal and professional development;
Opportunities for additional professional training and certification;
Encouragement of innovation and questioning the status quo, sharing ideas and knowledge;
Parking;
Private health insurance;
Gym.
Comtrade
Comtrade System Integration is focused on helping businesses enhance performance and efficiency through our innovative system integration services. The company was founded in 2001 and employs more than 300 IT professionals with top industry certifications. Through our partnerships with global technology leaders, including Microsoft, IBM and EMC we offer premium IT products, professional services and expertise in design, development and integration of systems and applications. Over the years, our…
Više o poslodavcu