Business Analyst
Beograd
14.01.2021.
ugovor
puno radno vreme
dostupno studentima
dostupno osobama sa invaliditetom

Most people see a children's stool.
You see a plan for growth.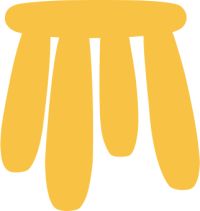 Business Analyst, CFO Department, IKEA South East Europe
You see things a little differently. So do we. We believe that what you value is more important than what your CV says. We offer positions that will challenge your skills and let you grow. Come see things alittle differently with us.
About you
You have/are:
1-3 years of experience from a retail market with a good understanding of how the commercial and financial processes works
Advanced numerical and analytical skills
Knowledge of data analysis tools, advanced skills in Excel and Microsoft Power BI
Familiarity with relational databases (e.g. MS Access), SQL is a plus
Knowledge of data modeling, data cleansing, and data enrichment techniques
The ability to carry out data quality control, validation and linkage
Experience of statistical methodologies and data analysis techniques
The ability to produce clear graphical representations and data visualizations
Good in developing new ways of working and implementing proven solutions for efficiency purpose, as well as in data analysis, developing metrics and projections based on analysis results
Fluent in English, written and spoken
About the job
By maximizing the use of existing reports, and creating new reports/tools where needed, the purpose is to provide timely, relevant information and analysis to support the business navigators and other stakeholders in the organization. Through this, the function contributes to profitable growth, better decision making as well as a strengthened performance culture.
About the assignment
You will:
Provide relevant, user-friendly business information, promoting standardized reporting and securing competence in the organization to allow for analysis and understanding of performance and for making optimal decisions
Perform data analysis to identify trends, opportunities and potential risks, and present them in an understandable and actionable manner at a country level
Support retail business navigation partners in achieving a healthy profits and loss through key performance analysis and evaluation
Use the understanding of how information is applied today, to determine the future needs of reporting at store and country level
Be an ambassador for global business information solutions and common tools as well as the production of ad hoc reports when standard solutions are not available
Secure the multi-dimensional view of the business, when conducting the necessary analysis, to evaluate retail performance with the customer in focus
Apply understanding of the goals, business priorities to follow through on commitments and achieve results in line with the IKEA vision and values
Co-operate with team members in other and own units to accomplish common goals
IKEA South East Europe is an exciting and empowering region with great growth agenda in all countries – Croatia, Romania, Serbia, Slovenia and Ukraine. We currently operate 4 stores and we will open 2 new ones in the upcoming period.
We strongly encourage and warmly welcome applications of people of all cultures, backgrounds and experiences because we believe that diversity in IKEA makes us stronger.
Join IKEA now and apply for the position online in English.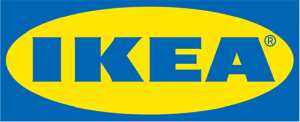 IKEA Srbija d.o.o.
Srbija, Beograd, Astrid Lindgren 11
PIB: 104990791
Matični broj: 20287608
Više o poslodavcu