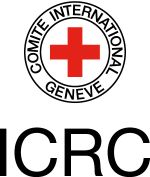 The International Committee of the Red Cross (ICRC) is a neutral, impartial and independent humanitarian organization that works to protect and assist people affected by armed conflict and other situations of violence. To find out more about ICRC mission and its activities visit www.icrc.org
The business analyst will be a member of the unit Supply Chain Support & Projects, in charge of developing and supporting ICRC's logistics division's information systems, knowledge management and training.
He/she will be involved in the Track & Trace project, aiming at implementing Electronic Data Interchange between the ICRC and its suppliers as well as the implementation of an information system for the management of serialized medicinal products. The business analyst will work in a project team as a part of the EDI and Serialization implementation and upon completion of the project will be in charge of maintenance and support.
The ICRC BSSC is looking for a suitable candidate to fill the following position:
BUSINESS ANALYST
(Location Belgrade)
MAIN TASKS
Act as Application Product Owner for the Electronic Data Interchange and Serialization
Work with the project team to deliver the target business processes and solutions
Define detailed business processes
Identify business issues to be addressed
Identify and document business requirements, define scope and objectives, and identify system modifications needed
Define functional specifications for development and implement solutions
Ensure consistency of the project documentation
Define test scenarios and execute tests
Contribute in the production of the user support documentation and conduct their training
Contribute to writing of business procedures
Contribute to identification of project risks and to quality monitoring, notably by raising alert to the Project Manager if needed
Advise users on the best usage of the system and propose new procedures or procedures change
Analyse data and produce reports for improved functioning of the system
Active participation in release and testing of new features
Maintain and adjust system setup, parameters and options
REQUIRED PROFILE
Minimum 5 years' experience in using EDI processes, including at least two years in implementation/support function
Experience in supply chain processes in international organizations or companies
Experience in:

implementation of projects
2nd/3rd line support
definition of functional specifications
supply chain of pharmaceuticals / GDP compliance an important asset

Knowledge of SQL an asset
Very good command of English, other languages an asset
Ability to describe complex problems in a simple manner and very good analytical skills
Advanced problem solving skills
Strong history of continuous education and proven drive to increase skill set
Well organized, able to handle multiple tasks and prioritize
Team player, but able to work independent
Willing to tavel
WHAT WE OFFER
A work and progressive professional development in an exciting international humanitarian environment
An inspiring opportunity to practice your profession in a humanitarian and multicultural organization
Stimulating benefits package
If you are interested in this position, please send us your CV and Motivation letter exclusively in English.
Only short listed candidates will be contacted.
Deadline for applications is 20.12.2018.