Oglas dostupan i osobama sa invaliditetom
Oglas dostupan i studentima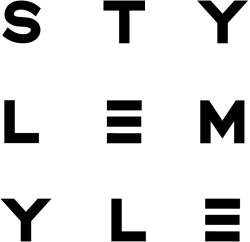 About Stylemyle:
Stylemyle is a start-up transforming the way emerging designers and local contemporary luxury boutiques sell in a globalized world. We are the perfect mix of contemporary luxury meets tech! We love finding contemporary luxury boutiques and emerging designers all over the world.
We are looking for a
Business Development Manager
Remote work
The Role:
Are you detail oriented, love premium and luxury fashion, interested in attending fashion weeks?
You will work hand in hand with the CEO to build and implement the pipeline supply for your territories to reach the required KPI's.
You will grow the boutique/designer network in your region by signing new contracts in accordance with Stylemyle guidelines.
You will use your existing network of contacts or research local markets to initiate contact and establish relationships with potential boutiques and emerging designers
You will present to them the Stylemyle platform, along with its benefits
You will initiate negotiations with boutiques to create a win-win outcome for both parties.
You will keep records on potential boutiques, contact information, names, dates, results of conversations to keep the process moving towards agreement.

On-going management of existing boutiques

You maintain on-going relationships with boutiques in your region by partnering internally with Account Manager, Editorial team members, among others as necessary to address ongoing needs. This will be done through onsite visits, videoconferencing, conference calls etc.
You will coordinate with Account Manager to make sure expectations are being met from all sides (expected incoming brand mix, sales performance, services levels)
As you develop your pipeline, frequent travel to boutique locations in your territory will be expected. You will also travel to Fashion Weeks when required
You will be our eyes and ears regarding industry developments, boutique and designers changes. You will also look for other channels for sales that boutiques may be using.
You will identify new market opportunities and be responsible for contract renewals
Compensation includes fixed salary plus commission based on performance
About you:
You are a hunter and have experience with sales related positions in the premium/luxury fashion industry, showroom or wholesale experience a plus
You are adept at building and maintaining relationships with clients/customers and knowledge of specialty stores/fashion boutiques in specified territories
You have strong communication skills, are well organized, polished, are an adept negotiator and have strong attention to detail
You are able to quickly develop relationships and are able to work with people from different backgrounds.
You have a solid knowledge of PowerPoint and Excel.
You have solid understanding of the premium/contemporary luxury fashion market
You are comfortable and have the foresight to go after a deal which can take several months or longer.
You are multi lingual with strong English skills. Additional languages are always a plus.
You are dedicated, can see the big picture and understand there is a lot of hard work behind the glamour…
This job requires monthly travel throughout Europe
To apply: please include your salary requirements with your CV
Deadline for applications: 19.12.2018.