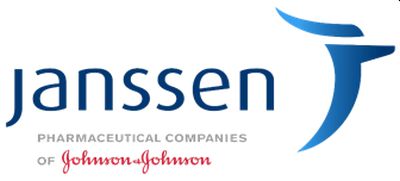 At Janssen, we are dedicated to addressing and solving some of the most important unmet medical needs of our time in oncology, immunology, neuroscience, infectious diseases and vaccines, and cardiovascular and metabolic diseases. Driven by our commitment to patients, we bring innovative products, services and solutions to people throughout the world. Janssen is a pharmaceutical company of Johnson & Johnson. Please visit www.janssen.com for more information.
We are looking for:
BUSINESS QUALITY AND SUPPORT SPECIALIST
Location: Belgrade, Serbia
Permanent Contract
YOUR responsibilities & YOUR impact:
The BQ Specialist is responsible for the quality of, and meeting the applicable requirements for, services and the products marketed by the LOC

Also responsible for business Contract Management and Operational Portfolio Management, and provides support to Regulatory Affairs in the LOC
Quality
Implement, maintain and monitor the quality system for the LOC:
Ensure the provision of appropriate training for regulated activities in the LOC
Ensure appropriate management of non-conformances related to GxP: internal and external change controls, internal and external CAPAs, events, deviations
Leading / coordinating for auditing and inspection
Monitor quality system performance versus local GxP and J&J requirements
Provide input to the Quality Head for the bi-annual Management review
Notify and engage SE Cluster Quality Head and Business Quality Regional and other affected stakeholders with any substantive concerns regarding product quality, safety and/or compliance, as per the Escalation procedures
Ensure appropriate qualification and monitoring of suppliers in the LOC
Processing Product Quality Complaints, escalate critical product issues and conduct recalls and other field actions in a timely manner
Support the LOC management team in new product introduction and all other product portfolio lifecycle management processes
Support to local organisation
Functions as Regulatory Affairs back-up in the absence of the Regulatory Head
Communicate with legal department and business in relation to creation of new or changes in existing commercial agreements; capture commercial conditions or their changes within legal timeframe, share the agreements with all stakeholders and customers and keep ICD (international Contract Database) regularly updated
Takes care about Operational Portfolio Management (OPM) – initiates requests for SKU delisting/new SKU creation, keeps product lists/price lists up to date with active SKUs – in collaboration with local business, regulatory, customer service and supply teams
We would love to hear from YOU, if you have:
Education: University / Bachelor's Degree or Equivalent, preferably in Pharmacy/Chemistry/Microbiology/Medicine or Quality Management related field

At least 2 years' experience in Pharmaceutical Industry, ideally with a mix of Manufacturing/QA operations; External Body Qualification/Certification as Internal Auditor is an advantage
In depth knowledge of pharmaceutical legislation and GMP/GDP
Excellent interpersonal, partnering and negotiation skills
Ability to navigate and produce results in a global, matrix organization, strong cross-departmental support, interdisciplinary approach
Strong customer focus and service orientation
Fluent knowledge of Serbian and English
This is what awaits YOU at J&J:
An opportunity to be part of a global market leader
A dynamic and inspiring working environment
Many opportunities to work on challenging projects and assignments
Possibilities for further personal as well as professional development
Many employees benefits
Deadline for applications: 30.01.2020.