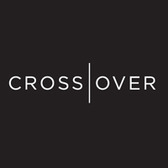 C# (.NET) Software Engineering Manager
$100k/year
Remote Work
DESCRIPTION
We're running an Online Hiring Event on this Saturday, to hire C# (.NET) Software Engineering Managers ($100K/yr).
Online Hiring Events are live forums designed to enable you to understand the role and requirements through an interactive Q&A session followed by a self-directed testing process. The testing takes between 3-5 hours to complete. It's worth taking the time to finish all the tests because we evaluate every single complete application to find the top talent.
This event will include all testing required to apply for the role. Upon grading the tests, and if you advance, we will set up an interview with the hiring manager.
Our business methodology is to set aggressive quarterly goals for our products, which are driven by our product management team or the overall IT strategy. We conduct product releases on a weekly cadence. The SEM is expected to lead their team towards achieving daily and weekly goals.
The SEM manages a team of 5-20 Engineers, Architects, or Chief Architects. They are expected to work with their team on a daily basis ensuring the team solves their challenging software problems within deadlines. The SEM must continuously improve the quality of their team's performance by coaching the low contributors and replacing them with top global talent when necessary.
The individual will leverage their technical depth as a former developer and architect to push the team towards a high standard of technical excellence, and be achieving the organization's quality bar.
The SEM is expected to monitor the team's daily and weekly performance using our proprietary workflow management tools. The SEM is responsible for identifying obstacles and offering to coach to improve productivity.
They are expected to run deep-dives into problems which their teams are having and leverage their past technical experience in Software Development to resolve them.
Candidate Requirements:
Bachelor's Degree in Computer Science is mandatory
10+ years of software development/engineering experience in C#
Proven managerial skills with at least 3 years of experience managing teams of at least 10 individual contributors
Experienced in leading multiple teams across multiple products and technologies
At least 3 years of experience in releasing software products within a CI/CD environment
At least 2 years experience working within a cloud environment such as AWS
Proven experience in building high-performance teams and scalable best engineering practices
Excellent English proficiency
System Pre-requisite
These are the recommended and minimum system requirements for participating in the online hiring event.
Join our community of remote professionals!
Deadline for applications: 09.12.2018.