Oglas dostupan i osobama sa invaliditetom
Oglas dostupan i studentima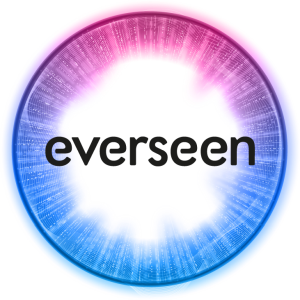 C / C++ Software Engineer
Belgrade
Our obsession from day one has been and is to see the unseen.
Processes are making or breaking businesses at this very moment. The challenge is to know where, when, how and by how much.
Everseen solves this with it's proprietary AI timi.ai platform which can see processes in real-time and enables process shaping by influencing human behavior to achieve optimal performance.
The technology is a combination of advanced machine learning, computer vision and neural networks driving Human Centric AI automation. Our solutions are used by 5 of the World's top 10 retailers to decrease errors during checkout in real time.
The company is headquartered in Ireland and it has established an AI Research and Development Center of Excellence in Belgrade.
We are looking C/C++ Developer who want to work on the leading edge of automation in retail (and other domains). Passionate individuals with high expertise in algorithm implementation and code refactoring, are encouraged to join the team as we try to create a dynamic, highly active and skilled group that is about to change the video analytics landscape.
Responsibilities:
Design, build and maintain efficient, reusable and reliable code
Implement performance and quality modules
Identify bottlenecks and bugs, and advise solutions to these problems
Help maintain code quality, organization and automatization
Qualifications:
BS, MS or Ph.D. in computer science, electrical engineering, mathematics/statistics, or enthusiasts with a strong background / high level of experience in the before mentioned domains.
Strong skills in software engineering with expertise in C/C++ programming language.
Thorough knowledge of the standard library and algorithms.
Understanding of dynamic polymorphism.
Good understanding of memory management.
Proficient understanding of code versioning tools.
Highly creative out-of-the-box problem solver, capable of proposing novel solutions to problems, performing experiments to show feasibility of their solutions and working to refine the solutions into a real-world context.
Familiarity with Machine Learning, AI and CUDA architecture is a plus (not required).
Strong written and verbal communication skills (English).
Preference:
Will be given to individuals: with demonstrated / industrial research and development experience related to video/image analytics technology with a focus on developing algorithms that can be implemented with minimal/efficient computational resources.
Deadline for applications: 13.12.2018.