Chat Support Specialist
Remote
29.04.2020.
600 - 700 EUR
ugovor
puno radno vreme
dostupno studentima
dostupno osobama sa invaliditetom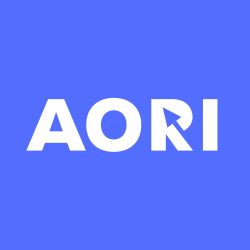 We are looking for a
Chat Support Specialist
to join our rapidly growing team!
Location: Belgrade or Remote
A little about us:
We are Aori. We are a small startup with an international team, a few guys based in Moscow, a few guys in Berlin and a few in New York. We build software that helps marketers conquer Google Ads, Facebook Ads and other online ad platforms. We build solutions that cut down on the time advertisers spend on marketing tasks.
What we need:
We are looking for a Customer Support Specialist to assist our customers with technical problems when using our products and services.
You will be expected to resolve customer queries, recommend solutions and guide product users through the features and functionalities of our online tools. To be successful in this role, you should be an excellent communicator who is able to earn our clients' trust.
Ultimately, you will help establish our reputation as a company that offers excellent customer support during all sales and after-sales procedures.
This is a full-time position. 40 hours per week (Monday-Friday)
Responsibilities
Respond to customer queries in a timely and accurate way, via email or chat
Identify customer needs and help customers use specific features
Analyze and report product malfunctions (for example, by testing different scenarios or impersonating users)
Update our internal databases with information about technical issues and useful discussions with customers
Monitor customer complaints on social media and reach out to provide assistance
Share feature requests and effective workarounds with team members
Inform customers about new features and functionalities
Follow up with customers to ensure their technical issues are resolved
Gather customer feedback and share with our Product, Sales and Marketing teams
Help with other marketing tasks when needed.
Requirements
Experience as a Customer Support Specialist desirable but not necessary
Excellent communication and problem-solving skills
Advanced to completely-fluent English! The ability to write clearly in English.
A 'Customer is Always Right' mentality, patience when dealing with difficult customers.
An undergraduate degree. A great opportunity for recent graduates in marketing!
Knowledge of Google Ads or Paid Search desirable, but not necessary
Knowledge of other languages, particularly Russian, desirable!
What we offer
After an initial training period where you will work together with the team in an office, you will have the opportunity work completely remotely or from home. As long as the work gets done and we can trust you to do the work.
Flexible office space and scheduling.
Hours are flexible, as long as you get 8 hours in per day (plus 1 hour for lunch). For example, you can start at 12:00 pm if you prefer to do personal things in the morning.
Opportunity to take on new tasks and gain very useful digital marketing skills for your career, improve your English with native speakers.
The opportunity to work with an international team from the United States, Russia and Germany.
How To Apply
If interested, send your CV electronically.
Salary range: 600 - 700 EUR
Deadline for applications: 29.04.2020.