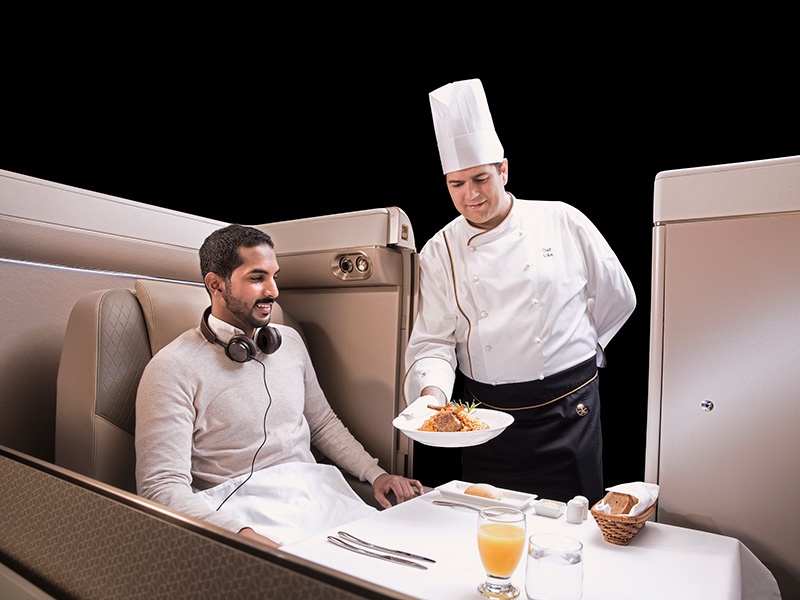 SAUDIA AIRLINES is one of the largest Airlines in the Middle East and a World class Sky Team Alliance airline that seeks
CHEFS
To prepare, cook and present dishes for First & Business Class guests in-flight and ensure that the food preparation tools and place are always hygienic and clean
STANDARD QUALIFICATIONS:
Minimum 3 years of experience as Demi Chef De Partie
Experience in 4/5 star hotels is desired
Mediterranean and Arabic cuisine is preferred
To consider Cruise liners Chefs based on their experience/exposure
Pastry only experience is not accepted
Intermediate English knowledge is required (to present the certificate if applicable)
Must have pleasant personality and appearance.
SKILLS REQUIRED
Policies, Procedures & Work Methods Knowledge
Excellent interpersonal and communication skills
Well-developed written skills
Ability to work under pressure and as part of a team, reporting to the Cabin Manger (CM)
Initiative and ability to work independently
Ability to demonstrate organizational skills, reliability
Must be enthusiastic and guest-focused
Cultural awareness and flexibility
Creative and Innovative
For safety reasons to reach overhead stowage candidates must be able to touch 212 cm standing on tip toes
BENEFITS:
MEDICAL INSURANCE (Employee and dependents; as per SAUDIA policy)
ANNUAL LEAVE (30 Days per Gregorian Year)
TICKET PRIVILEGE (Employee and dependents; as per SAUDIA policy)
HOUSING (Provided accommodation or 3 Basic Salaries Min. 15000.00 Max. SAR 45000.00 as per SAUDIA policy ANNUAL INCREMENT Based on Performance as per SAUDIA policy)
ANNUAL BONUS (Based on Performance as per SAUDIA policy)
AGENCY:
Interested Candidates with above qualifications will have to send scanned valid documents in English electronically, which include: (CV) Curriculum Vitae with a photo, copies of completed school certificate translated in English and scanned Passport or National ID card.
Screening Location: Each eligible applicant will be invited for preliminary screening in Belgrade.
Final Interview: Belgrade, Serbia
Base: Kingdom of Saudi Arabia
Deadline for applications: 29.03.2019.