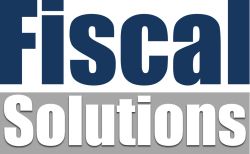 In order to improve our people-oriented work environment, we are looking for:
Chief Health Officer
Location: [Novi Sad]
Fiscal Solutions is a growing software company focused on retail technology solutions and services. Our projects include cooperation with retailers that are entering various market throughout Europe, with the focus on development of modules that support fiscal requirements and the latest retail technology standards. As the leading company in this niche, we are awarded and shortlisted among "Top 10 Retail Tech Solution Providers in Europe" in 2019. At the moment, we are proud partner with more than 70 clients in 17 countries, worldwide retailers such as Ikea, Deichmann, Decathlon, Metro C&C, Sephora, C&A, Jysk, Women' Secret, Giorgio Armani, etc. Besides building self-sustaining and successful business, our mission and responsibility is designing safe, happy and motivating place for all our employees.
Fiscal Solutions is a part of Service Plus Group, founded in 2002 in Novi Sad, with offices in Belgrade, Niš, Zagreb, Ljubljana, Sarajevo and Banja Luka.
Job description:
Focus on the physical and spiritual health of the people in the company
Building annual sport program
Budget planning for the implementation of sports and other similar activities
Evaluating employees' fitness levels and health conditions
Educating and advising employees on health, nutrition and lifestyle changes
Develop personal training and nutrition plans
Providing physical and mental guidance and monitor employees progress on a regular basis
Planning, organizing and running weekly sport and nutrition activities
Organizing sport events during team building
Developing plans for the motivation of workers to participate in weekly trainings, company competitions, etc.
Reporting about the state of company health
Communication with external sport organizations in terms of donations, events, etc.
Management of sport equipment and related resources
Qualifications:
University degree in Sport Science, Kinesiology or related fields
Minimum 2+ years' experience as a personal trainer or relevant role
Knowledge of various fitness programs, from basic exercises to more challenging training sessions
Available to work flexible hours
Ability to guide and motivate clients
Excellent communication skills
Friendly and outgoing personality
Excellent people skills
Optional but highly valued skills:
Certificate in First Aid
Required level of nutritional knowledge and understanding
Proactive, solution-oriented approach
Self-motivated skills
What we offer:
Flexible working hours
Welcoming and rewarding good ideas and innovative approach
Various opportunities for promotion
Friendly and dynamic work environment
Young, collaborative team and open-minded culture
Social programs and benefits designed to meet interests of each employee, with a special focus on work-life balance and wellbeing (private health Insurance, flexible work organization, annual company trip (4 days), team-building, sport and holiday events, socially responsible activities, etc.)
Only short-listed candidates will be invited for an interview.
Deadline for applications: 07.02.2020.