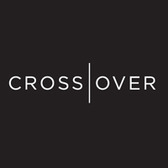 Chief of Staff
$100k/year
Remote Work
DESCRIPTION
We're running an Online Hiring Event on this Saturday, to hire Chief of Staff ($100k/yr).
Online Hiring Events are live forums designed to enable you to understand the role and requirements through an interactive Q&A session followed by a self-directed testing process. The testing takes between 3-5 hours to complete. It's worth taking the time to finish all the tests because we evaluate every single complete application to find the top talent.
This event will include all testing required to apply for the role. Upon grading the tests, and if you advance, we will set up an interview with the hiring manager.
We are looking for a highly intelligent, self-motivated individual that possess experience in software and Telco industries.
The right candidate will support the CEO and the Managing Directors with entirely daily management and meeting coordination using their strong organizational skills. The Chief of Staff plans the meeting agendas, proactively checking advance if any preparation or note-taking is necessary, and have everything ready to go. With advanced IT skills, you will support the development of documents, reports, and presentations for Management and CEO meetings.
The Chief of Staff will arrange travel and accommodation, as well as act as a reliable point person while the CEO and Managing Directors, are traveling in case of plans change and they need help remotely.
You are expected to solve complex problems, manage the execution of multiple tasks, and systematic thinker who is able to manage needs from a distance as our model proactively is 100% remote.
Candidate Requirements:
Bachelor Degree or Higher
5+ years of experience as Chief of Staff to the CEO or CEO's Executive Assistant
Must be organized with the ability to manage a vast number of tasks simultaneously ensuring the CEO's office never misses sensitive deadlines
An excellent eye for detail
Managed travel arrangements for the CxO level in the past with experience in constant agenda changes
Advanced office suite IT skills and experience in Software and Telco Industries jargon
Adaptability skills and likes bringing order to chaos
Excellent written and oral English communication, presentation and facilitation skills
A strong sense of urgency and results orientation
Comfort in a rapidly changing environment and able to work virtually
Our CEO is based in the UK, so will be required to cover his time zone full time
Join our community of remote professionals!
Deadline for applications: 09.12.2018.