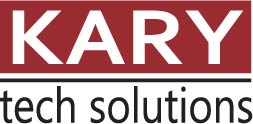 Commercial Printing Software Trainer
Remote Position
Have you worked for a printing company, understand how printing presses work and are looking for a career change? Are you talented in learning new technologies? Do you enjoy communicating with customers? If so, this position is for you! This combines your knowledge of traditional printing processes and the PrintVis commercial printing software system (MIS) which is the ultimate solution for the graphics industry. No experience with PrintVis software? No problem - We will train you!
This is a remote working position, working with North American clients, and the candidate will be required to work using their own computer and reliable internet. You must be fluent in spoken and written English for this role. All resumes should be in English ONLY. Must be available to work between the hours of 8am-4pm EST.
Duties:
Self-Study during the training period:

Study of Dynamics NAV Financials, Trade and Manufacturing modules
Study of PrintVis Estimating, Production, Trade, Financials
Study of Dynamics NAV Report Writing and basic configuration
Study of Dynamics NAV Programming and Customization
Study of Dynamics CRM Applications and Customization modules

Main duties:

Data clean up and analysis as required by Business Analysts
Consulting Responsibilities
Assisting Business Analysts with configuration/setup of customer PrintVis database
Assisting customers and clients with PrintVis
Testing scenarios in PrintVis
Prepare change orders, task lists, training syllabus as directed
Modify and adjust report designs for customers (usually cosmetic)
Train or Support customers with PrintVis
Assisting with Blog writing for the Sales and Marketing group
Assisting with Data Loading and testing in preparation of software demos
Identifying opportunities for case studies and white papers
Testing and Debugging of software
Skills
Knowledge of business roles, departments and responsibilities within a printing company environment
Hands-on / working knowledge of print estimating/production processes preferred
Good time management and self-directing skills
Ability to train and educate in English
Ability to "debug" issues – perform forensic analysis
Capable of producing documentation for others to follow
Experience and Education
Post-Secondary education preferred Degree/Diploma in Graphic Print Production or Management
Experience in the print industry or Post-Secondary Graphic management education
Excellent computer skills
Interested candidates can send their CV's.
Qualified candidates will be contacted.
Deadline for applications: 23.07.2019.