Communication & Event Support
Remote Position
17.05.2019.
ugovor
puno radno vreme
dostupno osobama sa invaliditetom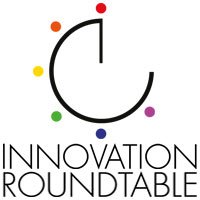 The Innovation Roundtable®, the leading network in Europe for innovation executives in large firms, is looking for a new colleague to take charge of:
Communication & Event Support
Remote Position
Who are we?
Innovation Roundtable® is a team of international, enthusiastic, and passionate people who love to take things into their own hands.
We are the leading network for innovation executives in large multinational firms and we organize workshops on various innovation management topics around the world, as well as an annual Innovation Roundtable Summit in Copenhagen attended by 700 innovators.
You can see what our workshops and Summit look like here:
Innovation Roundtable Workshop & Innovation Roundtable Summit
How do we work?
We believe in remote work. We work from various places around the world, and you yourself would be able to work from the comfort of your own home, your favorite cafes or a local, shared working spaces. We look for people with the right skills, not with the right address.
What is the job?
As a person responsible for Communication & Event Support you would work closely with the Events Manager and Innovation Consultant & Project Manager on coordinating, planning and executing our global events and meetings (face-to-face and online meetings). If you are a great, well-organized communicator who is not afraid of deadliness and loves everything related to travels and planning – this is the job for you.
Your main responsibilities would be to:
Support our Innovation Consultant & Project Manager in coordinating our online meetings
Coordinate, plan and execute selected Innovation Roundtable events together with the Events Manager
Research and finalize travel arrangements
Research and finalize hotel and restaurant bookings
Coordinate and prepare material for our promotional PDFs
Communicate with our speakers and participants ahead and during the events (email invitations, conference calls, etc.)
Manage various databases (Zoho, Airtable, Google Sheets)
Work with the CEO and the rest of the team on various strategic and ad hoc tasks
What do you need to do this job well?
Excellent organizational and planning skills
Perfect attention to detail
Ability to keep track of responsibilities and prioritize multiple concurrent tasks
Exemplary written and spoken English
Self-motivation and dedication
Ability to work remotely
Ability to work under pressure
Quick problem-solving skills
Good organizational and time-management skills
Can-do, positive attitude
What do we offer?
High level of responsibility from the get-go
A key role in the successful execution of our events
An opportunity to learn how to run big scale events and online meetings for demanding attendees
Hands-on experience with events management and related tools
A chance to enhance your skill set by facing various types of venues and locations
Ability to travel
Ability to work remotely in international work environment
Full-time employment according to Serbian Law
What about your future?
We are a fast-growing company with plenty of opportunities. The right candidate will have a chance to get involved in tasks related to speaker scouting, speaker communication, program development and many more. And the most important – an opportunity being a part of the international team of enthusiastic, positive, professional and open-hearted people.
Interested?
We review applications continuously, so apply as soon as possible and make sure to attach both your CV and Motivation Letter in English (in PDF format).
We look forward to receiving your application!
Deadline for applications: 17.05.2019.
Innovation Roundtable
Innovation Roundtable is an events company based in Copenhagen which facilitates links between innovation managers, in a setting where they can learn about best practices from executive speakers, discuss selected innovation topics, and share experiences with peers. We are a team of international, enthusiastic and passionate people who work from all over the world. Every year we organize a range of conferences with 150-200 attendees on various innovation management topics in Europe, China and USA…
Više o poslodavcu