Communications Specialist
Beograd
31.10.2020.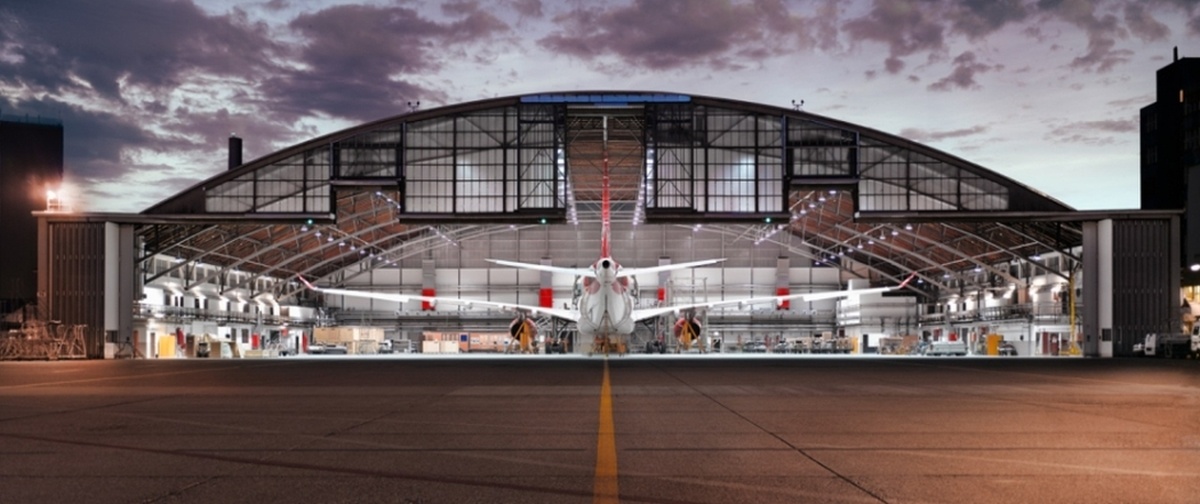 Join us in our Excellence Center in Belgrade!
Headquartered at Zurich Airport in Switzerland, SR Technics is one of the world's leading independent providers of technical services for the civil aviation sector. It provides services to about 500 airline customers through an extensive network of international operations and sales offices in Europe, America, Asia and the Middle East.
Part of SR Technics' vision is to have a global footprint that brings SR Technics closer to our customers wherever they are in the world, with the right services and know-how in the right place.
Communications Specialist
The Communications Specialist is responsible for managing global marketing communication activities with a strong focus on social media, internal and external communication solutions and content marketing to successfully position SR Technics as a brand towards its target audience (employees and talents, customers and prospects, business partners) in line with the company strategy.
Your responsibilities:
Responsible to develop and execute compelling branding and marketing communication campaigns and activities using various communication instruments for target group employees, customers and talents, business partners to support sales, customer experience efforts, sales promotions, recruitment, employee engagement and retention measures, etc.
Contributes to a diversified and engaging overall content plan respecting all internal and external communication channels
Writes creative, brief and compelling copy customized
Creates visual content (graphics, banners, posters etc.) appropriate for each target audience (employees, talents, customers, prospects, business partners etc.) for internal and external communication channels
Manages and drives all communication channels (website, blog, social media, employee magazine, intranet, Yammer, info screens, new tools, local internal events in close collaboration with HR, etc.)
Collaborates with design agencies on an if needed basis to produce design visuals, graphic materials of all kind, videos etc. for various communication channels
Manages, analyzes and optimizes commercial and employee communication, website and social media channels, identify trends and ensure continuous improvement
Creates monthly report for internal and external communication channel performance (website, social media, blog, affiliate marketing, advertising, intranet, Yammer, info screens, etc.)
Consults employees in using the SR Technics brand and in storytelling (press releases and its elements for various marketing collateral. Ensures a seamless brand management and the related internal news etc.)
Develops and edits sales presentations
Brings ideas on how to continuously improve marketing and communications activities and engage with stakeholders
Supports with crisis communication activities
Your profile:
To fulfill this position successfully, your qualifications must include:
Bachelor's Degree or equivalent experience
Minimum of 2-5 years of experience in marketing and/or communication roles
Excellent writing skills and ability to engage and amaze readers with your content made for various channels and target groups
Experience and proven track record of effective employee communication and engaging marketing campaigns
High affinity for brand management, social media and employee engagement campaigns, digital tools is a must
Proven track record of effective brand promotion campaigns
Above-average design skills (i.e. advanced user Adobe Photoshop, InDesign, Premiere Pro)
Video editing skills are a plus
Advanced user of Microsoft Office products
High proficiency in English (C2); German is an advantage
Strong interpersonal skills with people at different levels
Ability to work as a team player in a dynamic, fast-paced environment
Ability to handle multiple projects, priorities and stakeholders simultaneously
Your chance:
An attractive position in a global and dynamic company in the aircraft maintenance business
Competitive employment conditions
Opportunity for professional and personal development
Thank you for your interest.
By submitting your application, you give your consent that all personal data you have submitted here may be processed by us for the purposes of candidate selection process in our company.
Please note that only candidates who meet the listed requirements will be contacted.
SR Technics Services d.o.o.
Ko smo mi?
SR Technics pruža usluge održavanja, popravke i remonta aviona, motora i avio komponenata (MRO) i sarađuje sa preko 500 avio kompanija, avio lizing kompanija i proizvođača originalne avionske opreme. Sedište kompanije je u Cirihu, Švajcarska. Više od 80 godina, SR Technics pruža izuzetan kvalitet usluga i efikasna tehnička rešenja, zbog čega smo vodeća globalna kompanija u ovom sektoru avio idustrije. Verujući u moć umrežavanja i sinergije, SR Technics gradi dugoročna partnerstva ... Saznajte više
Iskustva zaposlenih
"Nakon više godina provedenih na poziciji inženjera avionskih komponenti, gde sam bio zadužen za komponente instalirane na različitim sistemima aviona, 2018. sam postao Account Manager za dva naša klijenta. ... " Pročitajte celo iskustvo
Beneficije
TRENINGE U ZEMLJI I INOSTRANSTVU, PROFESIONALNO USAVRŠAVANJE I RAZVOJ, KOLEKTIVNO ZDRAVSTVENO OSIGURANJE.
Više o poslodavcu