Computer Vision / Deep Learning Engineer
Remote Position
13.06.2019.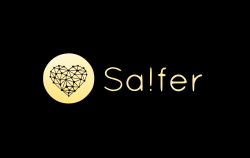 Computer Vision / Deep Learning Engineer
(remote position)
WHO YOU ARE
You are passionate about machine learning and computer vision?
You have more than three years of industrial background?
You dispose of a proven track record on similar projects?
You wish to grow fast into a senior AI developer?
Then don't hesitate to contact us! Send us your CV and cover letter!
WHO WE ARE
We are a team of six engineers/researchers with PhDs and MScs focusing on domain of computer vision. Our expertise covers design, development and integration of state of the art techniques in image processing, image recognition, machine learning, deep learning and action recognition for both real-time systems (embedded vision) and offline processing.
We are searching for a motivated candidate to support our Computer Vision team in one of these activities: image recognition, 2D/3D human pose estimation and action recognition. You should be of strong analytical mind, skilled in object oriented programming and ideally experienced in designing deep neural network architectures. We expect of you to get fueled by challenge and to be willing to actively advance your skills at a strong pace.
We operate remotely from US, Switzerland, France and Serbia. The position is remote full-time i.e. 40h/week. The candidate will be proposed a consultancy contract within our team with a competitive salary. The working environment that we propose is as challenging as is educational. We do not expect you to know everything but to be open to learning and expanding your knowledge on a weekly basis. In this regard, our working culture weighs interpersonal communication as much as your technical skills.
MINIMUM QUALIFICATIONS
Either MSc or BSc diploma with a Computer Science curriculum
At least three years of working experience in one of these programming languages: Python, Go, C++
Previous experience working with deep learning frameworks/libraries: Pytorch, Tensorflow, Keras
At least intermediate level understanding of regression, backpropagation, classification and optimization techniques
REQUIRED SKILLS
Good sense of responsibility and organization
Ability to respect deadlines in a teamwork environment
High level of autonomy (for individual tasks) and readiness to take on a leadership role
Conversational level of English
ADDITIONAL INFORMATION
Previous experience in computer vision (e.g. OpenCV projects) is a plus
Knowledge of GPU architectures/computing, concurrent and parallel computation is a great plus
Experience in working with AWS tools is appreciated
Please be ready to provide a recommendation letter from your last employer
Contact: info@saifer.ai
Deadline for applications: 13.06.2019.
Saifer
Our team is headed by two French PhDs in the domain of computer vision and embedded vision. Sa!fer has two axes of activity: IT Consulting and Software Development. As consultants, our team has been active with our New York based client for the past 10 months. We developed image recognition and semantic level detection of various human activities in retail. We leverage state-of-the-art deep learning architectures applied to challenging computer vision problems: human pose estimation (2D skeleton…
Više o poslodavcu