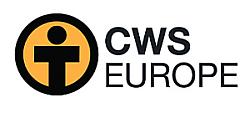 CHURCH WORLD SERVICE
EUROPE
TERMS OF REFERENCE
Consultant to Lead Strategic Planning Process
Belgrade
Background
Church World Service (CWS) is a not-for-profit organization working for a world where all have food, voice and a safe place to call home. CWS has a mandate to stand with – and for – the world's most vulnerable people. Too often, they are children and their mothers. Regardless of the context, our goal is empowerment. The people we meet are determined to rise above their circumstances and CWS is committed to providing them with support to attain self-sufficiency, dignity and security.
CWS Europe Regional office, based in Belgrade, Serbia, covers programs in four countries (Georgia, Moldova, Bosnia and Herzegovina and Serbia) and works in three main programming areas: the Roma program (includes literacy training for and the empowerment of Roma women, and safe space, education and empowerment of Roma children), the Renewable Energy Technology for the Rural Poor across the region and the Refugees and Migrants program (assisting refugees and migrants with educational opportunities and supporting first responders to offer immediate help and assistance). CWS is registered as a representative office of an INGO, Church World Service, Inc., in Serbia and Bosnia and Herzegovina.
Objective
CWS Europe requires the services of a consultant with experience working with NGOs in strategic planning processes to assist in developing a strategic plan (Jul 2020 to Jun 2023) based on the format provided in the annex.
Scope of work
The consultant will be tasked with the following:
Provide contextual background on the four countries in which CWS works (with a focus on Serbia and BiH). Background should include:

Summary of the socio-political and socio-economic situation in the country; recent natural disasters, particularly those CWS is responding to or that have impacted program areas; other environmental factors that impact programs.

Identify government priorities for development for each country (with focus on Serbia and BiH). Section should include:

Summary of national government priorities for development, with an emphasis on those that align with CWS mission and/or programmatic work in the country; regional or global priorities that are relevant for the country and program, such as those articulated by regional country agreements or pacts, coalitions or networks that CWS is a part of, SDGs or other global compacts, etc.

Lead the CWS team in a SWOT analysis of strengths (internal to CWS and the program), weaknesses/challenges (internal), opportunities (external), and threats (external).]
Program priorities

Work with team to identify and articulate program priorities, strategies/approaches, priority sectors and geographic areas. Include information about any transitions expected within the program, such as pilots or new strategies, transitions to expanded or replication of current or previous initiatives/pilots, and transitions to activities/projects/program components that will be handed over to communities or local partners.

Conduct a survey of six CWS program partners to inform SWOT analysis and Program Priorities
Deliverables and Timeline
The assignment is expected to last at least 15 working days.
Following the selection of the consultant, an inception meeting will be organized with the consultant and key CWS staff to discuss the objectives and deliverables under this ToR, agree on the proposed work and timeframe and provide all necessary information to the consultant. At least one additional meeting with CWS Europe staff will be organized either in person or by Skype to follow up on progress. CWS Europe staff will be available for consultations via phone, e-mail and Skype during the entire period of the assignment.
A key component of the process will be a two- or three-day face to face consultant led meeting in Belgrade, March 11th to 13th, with five to six CWS staff. The consultant will present a draft agenda for this meeting by February 28th for comment from CWS by COB March 3rd, and a final version by March 6th.
The consultant is expected to deliver a comprehensive strategic plan, in English, composed of the following components:
Introduction (two pages max.) – Due with first draft of full report – March 25th
Contextual Background (two pages max. per country) – First draft March 6th
Government Priorities (two pages max. per country) – First draft March 6th
Program Priorities (three pages max. per program) – With first draft of full report
SWOT Analysis (three pages max. per program) – With first draft of full report
Agenda for two to three-day strategic planning consultation in Belgrade (March 11 to 13) – Draft by Feb 28th
A first draft of the report will be delivered no later than March 25th. The report will be no less than 20 pages and no more than 36 pages. CWS will respond with comments and questions by March 27th. A final draft will be submitted by April 3rd.
ADMINISTRATIVE INFORMATION
Contract and Payments
A contract will be signed with a selected consultant and will further detail terms, conditions and deliverables. The fee will be paid in two instalments: 30% upon signing the contract, and 70% upon receiving and approving the final report.
Roles and Responsibilities
The consultant will be contracted by and report to CWS Europe.
Copyright
All the outputs produced by the report will be treated as CWS Europe's property and the consultant will not be able to use the report in any manner without prior permission from CWS Europe.
Policies
The CWS Code of Conduct and Child Safeguarding Policy outlines the behaviour which is expected of all employees and others associated with CWS. It is mandatory that all CWS employees and others associated with CWS sign and abide by these policies.
Requirements
Extensive experience leading strategic planning processes with NGOs.
Understanding of political, economic, humanitarian, developmental, and migration issues in Serbia and BiH.
Experience with delivering analytical reports
Excellent command of English language
Desirable
Knowledge of donor landscape for CWS Europe countries and program
HOW TO APPLY
Applications should include:
Cover letter (reflecting the applicant's understanding of the task, explanation of the applicant's qualifications to perform the task and stating previous experience with this type of research projects) – no more than 3 pages;
Short proposal outlining the methodology and time frame for delivering this consultancy – no more than 2 pages;
Cost Proposal;
CV (not exceeding 2 pages);
One example of a previous strategic plan;
Two references relevant to this exercise we can contact.
Please send proposals in English via the button APPLY.
For additional information or to seek clarification regarding specific portions of this ToR please feel free to email cwseuropeoffice@gmail.com
No telephone inquiries please.
Please note that only selected consultants will be contacted.
CWS Europe may ask for additional documents or clarifications as needed.
Deadline for applications: 06.03.2020.