Content Marketer / Copywriter
Novi Sad, Bulevar Mihajla Pupina 1
05.05.2021.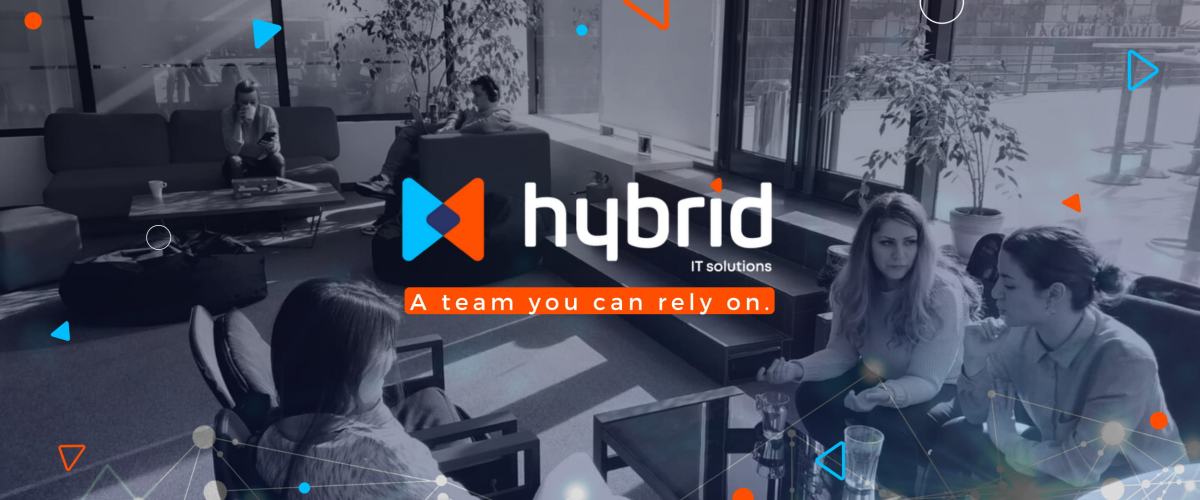 Hybrid IT Solutions (Hybrit DOO) is a custom software development company founded in 2017, and today we are counting 55 team members. We are located in two cities, in Novi Sad and Amsterdam, and most of our clients are Dutch companies.
In Hybrid IT Solutions, we work in teams and each one is responsible for the success of our company and clients. We consider our company to be an agile and ever-evolving environment, always keeping in mind our culture and values. We truly believe in continual growth and progress.
We're looking for a Content Marketer/ Copywriter for our Digital Marketing Team. The candidate will work locally from Novi Sad for us and our international clients.
Responsibilities
Collaborate with our Digital Marketing team
Align with customer journey campaigns and sales initiatives to create and publish content that supports customer retention and growth.
Create, write, edit, and manage the production of high-quality customer storytelling and corporate/line-of-business thought leadership content including case studies, blogs, videos, infographics, white papers, e-Books, integrated campaigns and more.
Works with performance marketing to understand the effectiveness of marketing campaigns, assets, and messages, and modifies the strategy based upon that feedback
Designs content narratives for the audience on all marketing/sales funnel levels
Defines the content subject and type required to move the target customer through the buyer journey
Creates compelling content assets from ideation through completion, including working closely with PR, Customers, Partners, Sales, Product Management and Marketing
Includes contributing to overall content lifecycle management, from creation and editing through approvals, publishing/activation, auditing, measurement, curation and maintenance
Aggregate and maintain inputs for content strategy and planning, including audience insights, personas, messaging, competitive information
Requirements
Bachelor's degree in Marketing, Journalism, Communications, or related field
3+ years of relevant experience in the tech industry
Fluency in English
Agile content creator and marketer with demonstrated experience in storytelling, content creation, content marketing and management, project management, strategic planning and execution,
Roots in content and product marketing, positioning, and strategic storytelling
Ability to deeply understand and profile target buyers – their needs, wants, beliefs, as well as how and when they learn about the product or service and how it can solve their business problems
Proven track record of creating compelling marketing content for different formats; website, video, email, blog, social media, newsletters, etc.
Ability to collaborate with designers to create compelling customer-facing content, including presentations, infographics, collateral …
Strong presentation skills
Excellent writer communicator, detail-oriented, strong organization and prioritization skills, self-motivated, able to work independently, easily adapts to change
Passion for storytelling
Cultural curiosity and global mindset
Team player with strong interpersonal skills and a positive work ethic able to excel in a collaborative team environment
Excellent ability to manage and drive multiple projects
Experience with email marketing and landing page content is a plus
What we offer
Excellent salary
We have full freedom when it comes to self-organization and time management, as long as you get your job done,
We have a flat hierarchy, there are no communication bottlenecks,
We are transparent, truly,
We are remote native (before, during, and after covid19) but you can also work from our beautiful office,
We have flexible working hours
You will enjoy the Hybrid people genuinely; you just have to
Our team spirit is hard to find elsewhere
Personalized benefits,
25 vacation days
and much more that can't be described about our young and fast-growing software company from Novi Sad.
Hybrit d.o.o.
Hybrid IT Solutions je softverska kompanija osnovana u januaru 2017. godine sa HQ razvojnim centrom u Novom Sadu i business development centrom u Amsterdamu. Za klijente iz Holandije radi se na najnovijoj opremi, u moderno uređenim kancelarijama opremljenim sa podesivim stolovima i ergonomskim stolicama. Kancelarije su u prelepom prostoru u centru Novog Sada sa prelepim pogledom na centar i tvrđavu. Imamo terasu od preko 300 kvadrata, poseban deo za druženje i relaksaciju i mini teretanu u okviru…
Više o poslodavcu