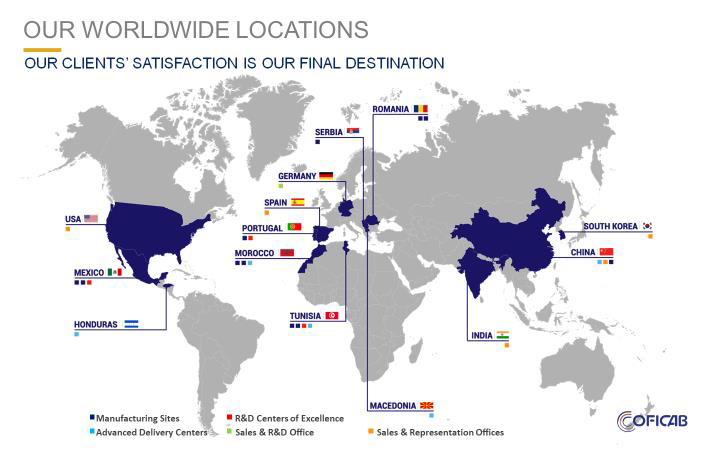 Continuous Improvement Specialist

Location: Belgrade, Šimanovci
As our Continuous Improvement Specialist your job purpose is to conduct continuous improvement projects and provide a proactive and effective support to quality and production departments to meet plant objectives. Contribute to the industrialization of new products (at plan level). Oversee tooling management activities such as maintaining tools inventory, identifying tooling needs, performing incoming inspections, and delivering in a timely manner requested tools for production in line with defined policies, procedures and rules while optimizing tools consumption.
Your Key Challenges are to:
Collect in a timely manner production data required for copper and masterbatch overconsumption calculation, verify data reliability, calculate overconsumption rates according to predefined rules. Analyze results and undertake a root causes analysis in case of discrepancy and propose accordingly improvement action plan to adjust tools, parameters and methods to close the gap.
Review overall industrial performance results focused on production and quality performance (TRO, Scrap Rate, Running Time, etc.), analyze industrial non-performance root causes in cooperation with quality and production departments and contribute to the development of improvement action plans (Problem solving)
Undertake, following continuous improvement & products industrialization projects, update of products technical specifications documents, work instructions, visual aids, PFMEA and other relevant technical documents and datasheets improvement project or industrialization project; Perform accordingly timely update of recipes of Bunching, Rod drawing, Multidrawing, Extrusion, NPS and Rewinding processes
Undertake process parameters verification and calibration such as debit tests, testing and calibration of plasticolor, verification of barrel and extrusion screw, bunching payoff calibration, etc. and take accordingly adequate actions. contribute to the validation of new equipment or upgrades
Oversee the preparation, control, adjustment and follow up of emulsion (Concentration, PH, Conductivity) and treated water (Osmosis, softening) status
Develop technical specifications of production tooling & consumables, defines tooling needs, perform qualitative and quantitative reception of production tools & consumables. Implement corrective and preventive actions plans to prevent damage, loss and tooling & consumable cost
Prepare, communicate and review Industrial performance KPI's and propose accordingly continuous improvement plans of processes, procedures and systems to meet the Department and the Company's objectives.
Comply with the Quality and EHS Systems requirements. Comply with corporate values, code of conducts and non-disclosure agreement
Educational Requirements:
Bachelor's degree in Engineering (Industrial/ Technical fields)
Required Experience:
1-3 years in similar position in industrial/manufacturing environment
Skills required to perform the job:
Knowledge about quality standards and system regulations (ISO), wire manufacturing processes and associated technologies, process improvement techniques, quality tools (Statistical Process Control, PFMEA, APQP, etc.), continuous improvement techniques, analytical and problem-solving skills, inventory management, project management, risk management.
Language & Software Skills:
Excellent English language
MS Office Software (Excel, Words, PPT ...), MES, ERP applications.
Behavioral Competencies:
Communication, building relationships, self-development, managing performance, personal effectiveness, business skills, leading people, developing others.
If you feel you're the right candidate for the role as our Continuous Improvement Specialist then please click 'apply' now! We'd love to hear from you!
Please send your CV in English.
Only the short-listed candidates shall be contacted.
Deadline for applications: 15.03.2019.