Copywriter
Remote
19.08.2022.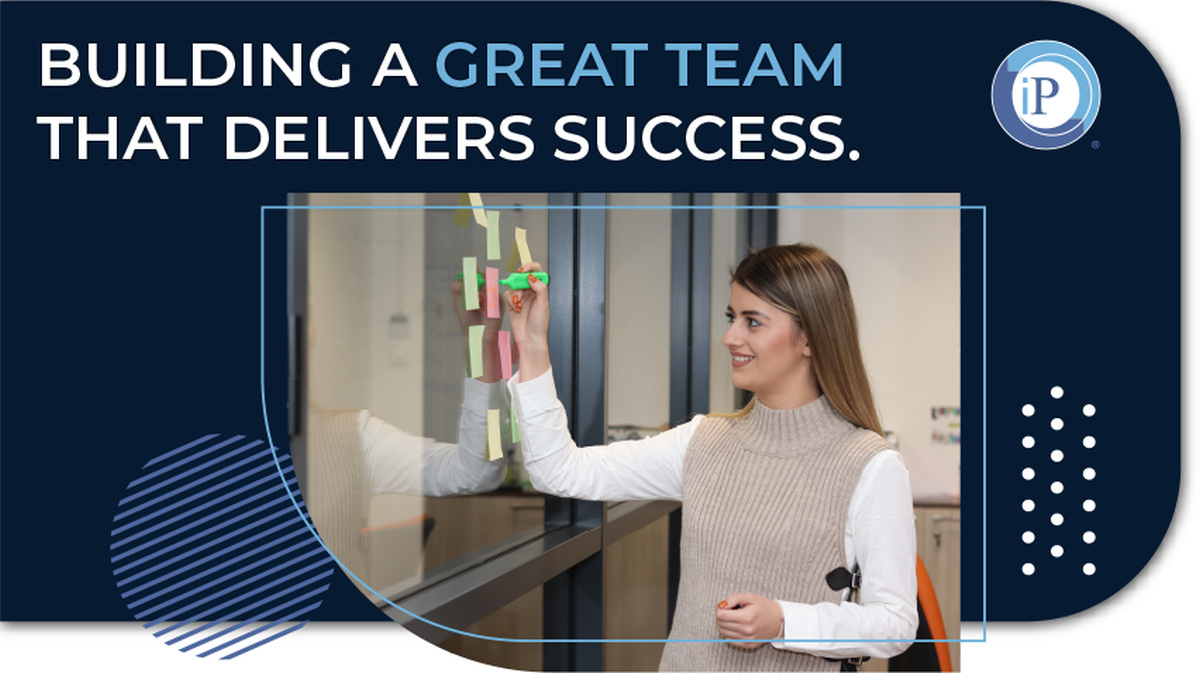 COPYWRITER
OIP is committed to building a great team that delivers success. We provide a stable environment where friendships are made and opportunities are equal for everyone. We are looking for a creative Copywriter with excellent writing and research skills to join our team and help us craft authentic content and share our successes within our industry and community. Our ideal candidate is a team-spirited, skilled, and imaginative writer with an eye for detail. We are looking for a full-time team member but will consider part-time candidates as well.

Duties and responsibilities:

Create and edit original copy for a variety of media including social, print, video, and online

Proofread and edit material to ensure high editorial standards are met across all content outputs

Collaborate with Marketing, PR and OIP Leadership group

Research and understand our target prospects/clients' needs through online searches, interviewing subject matter experts, and in-person meetings

Assist in other aspects of the creative or research processes to create cohesive, accurate content on a consistent basis

Stay current on trends and competitors within the editorial sphere

Position Requirements:

Bachelor's degree in Marketing, Journalism, English, Communications, or related discipline

Minimum 5 years of professional copywriting experience with solid portfolio of work (formal press releases, publications, social media, ads, campaigns, blogs, website copy, video scripts, thought leadership)

Perfect English skills: full proficiency

Excellent writing, editing, and proofreading skills with a diligent eye for detail

Ability to collaborate with a team or work independently to meet deadlines

Excellent time-management and organizational skills

Proficiency in Microsoft Word, Excel, and Adobe Acrobat Pro

Insurance, banking, or any type of finance industry experience is a plus but not mandatory

What we offer you:

Flexible Working Hours
Remote Work
Quarterly Bonuses
Private Health Insurance
Well-Being Program
Learning and Development
Special Day Gifts
Team Events
Tenure Rewards
Baby Bucks
Children Events and Gifts


Please include references to your published English writings or portfolio in your application.
Opportunities do not happen. We create them. Join us and create yours!
Outsource Insurance Professionals
OIP is a reputable outsourcing company with extensive experience in the insurance field. We provide a variety of back office services to our clients in the USA, UK and Canada and are always striving to meet our clients' unique needs by providing cutting-edge and quality insurance solutions. Through our American Insurance Academy, we educate and create professionals who acquire the necessary knowledge and skills that are used in everyday work. Whether you are starting your career or changing your ... Saznajte više
Iskustva zaposlenih
"My journey at OIP started in 2020 when I officially applied for an Assistant Underwriter job position. During the challenging and uncertain time for whole world, the prize in the form of training start ... " Pročitajte celo iskustvo
Beneficije
REMOTE WORK
MENTORSHIP PROGRAM
ADDITIONAL DAYS OFF
HEALTH AND WELLBEING
PRIVATE HEALTH INSURANCE
COMPANY DISCOUNT
WORK FROM HOME
WORK EQUIPMENT PROVIDED
FAMILY & PARENTHOOD
FUN & ENTERTAINMENT
FLEXIBLE WORKING HOURS
EDUCATION, PROFESSIONAL DEVELOPMENT
FOOD AND DRINKS
AWARDS, BONUSES, GIFTS
SPORT AND FITNESS
TEAM BUILDING
TRAININGS, COURSES, CONFERENCES
Više o poslodavcu