HBI-EU Technologies d.o.o. raspisuje oglas za poziciju Customer Care Manager. Za obavljanje ovog posla neophodno je dobro poznavanje jezika na kojem je oglas napisan. Ukoliko tekst oglasa ne razumete u potpunosti, savetujemo vam da razmislite da li je ovo pravi posao za vas.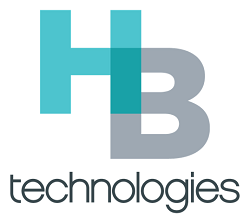 Customer Care Manager
Belgrade
Job description
At HBI Technologies, our customers always come first, and to ensure that our customers get the best possible service and information, we are looking for a Customer Care Manager to lead and grow our customer care team. We're looking for an experienced and motivated rock star to become our customer care leader and continue to build a best-in-class customer service team.
Responsibilities include system selection and implementation, recruiting and training, scripting and policies, providing responsive and informative service to our customers, and acting as the feedback conduit between the customer and the rest of the company.
HBI Technology is daughter company of Happiest Baby, Los Angeles (California), rapidly growing, VC-backed, technology company – creator of the world's first robotic bassinet. We are on a mission to help parents succeed at raising happy and healthy, children.
Responsibilities
Strategy/Operations
Manage thousands of customer interactions via Phone, Email, and Social Media, insuring that the Company's highest standards are upheld.
Plan and actively manage staffing and scheduling needs to swiftly address all inquiries within our quality standards.
Support customer care specialist with documented guidelines for all inquiries, including order-related questions, requests, and issues; product questions, returns and exchanges, and website and policy questions.
Continue to develop metrics for defining our relationship with customers and suggest targets for the organization.
Effectively manage KPIs for the department.
Leadership
Work with other team leaders to define the customer experience vision, set and communicate team goals and strategy. Foster a culture of accountability and continuous improvement.
Serve as conduit of information between the customer and the rest of the company by collecting and analyzing customer feedback and communicating findings to the appropriate cross-functional teams to help the company serve customers better on a continuous basis.
Support recruiting of new customer care specialists.
Qualifications
Bachelor's degree or equivalent experience
5+ years of customer service experience
Previous managerial experience
Well-versed in all aspects of customer service including systems, KPIs, compensation, incentive systems, recruiting, and HR
Embraces the "customer first" philosophy
Strong and experienced people and team manager and leader who can hire and retain employees, with a roll up the sleeves and "do the work" attitude
Highly proficient in Microsoft Office, including Powerpoint and Excel (for example, pivot tables)
Strong communication, problem solving, project management, and crisis management skills
Ability to take full ownership, multi-task, and drive projects with a high level of independence and resourcefulness
Excited to work in a collaborative, fast-paced, high-energy, and team-oriented environment
Friendly and outgoing personality with a "can do" attitude
A motivational leader who inspires the team to do better
Invested in both people and operational efficiency
Nice to Haves
Consumer products, e-commerce, tech support and startup experience
Experience working for a customer-centric brand
Proficient with ZenDesk
About the company
Happiest Baby, Inc. is an established family brand and a mission-driven company dedicated to developing science-based solutions to the biggest challenges facing parents today. Their innovative products and services are boosting children's safety and emotional well-being and building happier, healthier families across the country and around the world.
The team is led by Dr. Harvey Karp, America's most popular pediatrician, child development expert, Assistant Professor of Pediatrics at the USC School of Medicine, and author of bestselling titles, The Happiest Baby on the Block and The Happiest Toddler on the Block which have sold millions of copies combined. His revolutionary discoveries in infant development, sleep and toddler communication have helped families for over 15 years. Over 3,000 Happiest Baby educators teach his innovations in hospitals and clinics across the US and in dozens of other nations. His work has been recommended as a trusted and beloved guide by millions of parents.
Building on more than 30 years of research, Happiest Baby, Inc. is venture-backed and about to launch a game-changing suite of products that will solve the top concern of new parents, exhaustion. These landmark products will improve the lives of children and their parents by leveraging the latest insights in infant sleep, bed sharing, breastfeeding, swaddling, and reducing the risk of SIDS and postpartum depression. Never again will parents stand by exhausted and helplessly while their baby cries!
Deadline for applications: 23.02.2019.
Greška u oglasu? Obavestite nas
Prijavite problem sa oglasom
Ukoliko postoji problem sa ovim oglasom (netačne, neažurne informacije ili slično), molimo vas da nam ga prijavite ovim putem.
Vaš komentar je vidljiv isključivo zaposlenima sajta Poslovi.infostud.com i poslodavci neće biti u prilici da ga pročitaju.
Ostavljanjem komentara na ovaj konkurs nećete konkurisati za oglas.
Štampa
---
Podelite na društvenim mrežama: