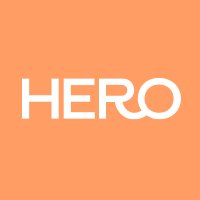 We are looking for a:
Customer Experience Team Representative
Remote - Full time
As a Customer Experience Representative at Hero, you will be the first point of contact for Hero customers, and will be there for users at every step of the way through their journey with Hero. You are someone who is eager to help educate customers and resolve issues.
You manage competing tasks and priorities well, communicate excellently, and value the customer above all else.
In this role, you'll work with other CX team members and Product teams, pairing data and real world feedback, to make sure every interaction a user has with Hero is a rewarding experience.
Responsibilities
Respond to all customer phone calls, chats, and emails
Provide technical troubleshooting for hardware, software, and web issues
Provide ordering and ecom support
Report and resolve new and trending issues by working with internal technical teams
Track and report customer feedback
Process warranty and service claims
Execute outbound call campaigns
Develop customer facing documentation and articles
Qualifications
1+ years of customer support experience
Strong verbal and written communication skills
Proven multitasker who works well under pressure
Bonus Qualifications
Pharmaceutical or healthcare professional experience
Previous consumer electronics experience
Technical troubleshooting experience with hardware, firmware, software, and web products
Technical writing experience
Multi platform reporting experience
Zendesk proficiency
Deadline for applications: 12.12.2019.