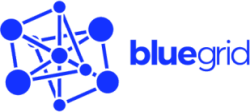 Customer Success Engineer
Belgrade
We are seeking for talented customer success oriented person who is resourceful and with analytical skills to assist our clients via email, live chat and periodically by phone. This mythical being would be self driven and would have OCD for digging deep into problems to find a solution. Also, this being needs to have a sense for urgency and understanding of how escalation procedure helps other teams in making our customers happy.
Job Description:
Combining technical expertise with customer service to resolve questions and issues.
Able to communicate clearly in writing for both technical and non-technical people
Document and build new tools to improve support flows.
Identify patterns – recommend improvements, and filter our unimportant issues.
Authoring Success documentation for our customer facing Help Center.
Assist with successful onboarding of new customers
Requirements:
Knowledge of HTML, CSS, Javascript (Knowledge of other programming languages a plus)
2+ Years experience in a similar role at another SaaS company
Excellent organizational and communication skills.
Detail oriented, to prove this make sure to add to job application text body "I am detailed oriented".
Excellent customer service skills with a polite, patient, caring, calm and professional demeanor.
Language requirements, English fluency (written and spoken)
Background in the software industry.
Benefits:
Convenient office location to all major public transportation lines
Flexible work hours
Plenty of office events such as happy hours and learning sessions
Kitchen with unlimited coffee/tea, and snacks
Plenty of opportunities while we grow and scale
Deadline for applications: 24.01.2020.