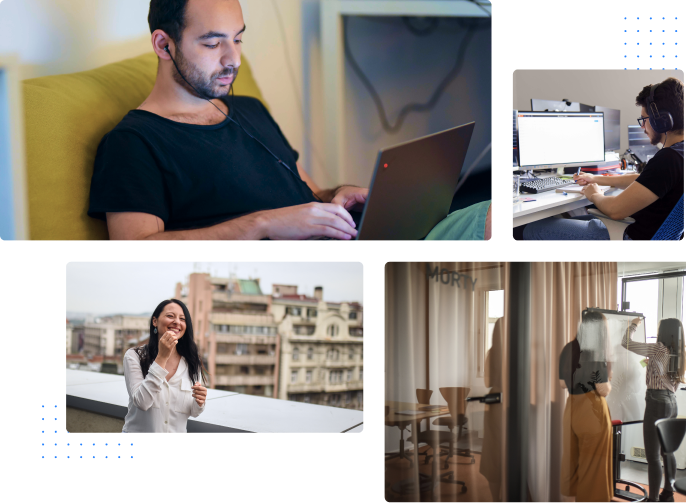 Who are we?
TradeCore is committed to delivering smart and efficient fintech products and services, revolutionizing the market with easy solutions for all who work in finance.
At TradeCore, our clients are our top priority. Customer Success Representatives are the key players that bridge together company vision and client satisfaction. The brokerage industry is fast-paced, often requiring a balance of soft skills and strong leadership to meet the needs of our dynamic users. As a flawless communicator, you're used to maintaining calm under pressure, while simultaneously using your resourcefulness to efficiently solve problems. Self-motivated and ambitious, your thirst for excellence is reflected in the autonomous tasks you set yourself aside from usual duties. You also possess the maturity and flexibility needed to be a great team player, with a positive outlook and keen perspective on the bigger picture.
---
Why do we need you?
We're on the lookout for a dynamic and detail-oriented Customer Success Representative to join our top-notch support team, ensuring the satisfaction of our clients throughout their experience with TradeCore. You'll be the first point of call for all inquiries, providing information and fulfilling requests with clarity and assurance.
---
What will you be responsible for?
Daily communication with clients
Cooperation with the development team to identify and resolve potential system-wide QA issues
Ensure efficient delivery of changes according to client's requirements
Document and track ticket histories, issues and actionable steps are taken
Create knowledge base articles to ensure up-to-date product information is available both internally and to customers
In order to be successful in this role, you should have:
Excellent communication skills, both written and verbal are paramount in this position, as well as perfect English
Confidence, positivism and time management is in your DNA
You're comfortable using a variety of digital tools and savvy with new technology
Experienced in a similar position in a B2B or SaaS company, your knowledge and capabilities are at the ready and raring to go
We are offering you:
An opportunity to skyrocket your career, work on cutting-edge FinTech products, and collaborate with great people who will always be there for you
A competitive salary, based on your experience and performance
Private health insurance and a FitPass card
A budget for professional advancement, as we understand how important it is to work on expanding your knowledge
22 days paid vacation (accruing an additional day per year, up to 28 days)
Friendly offices in downtown Belgrade with a fully stocked kitchen
Paid lunch every day :)
As part of the TradeCore team, you have the opportunity to contribute, learn, improve your skills and expand your potential. Are you ready?
Deadline for applications: 26.03.2020.