Customer Service Specialist
Beiersdorf d.o.o.
Beograd
25.05.2019.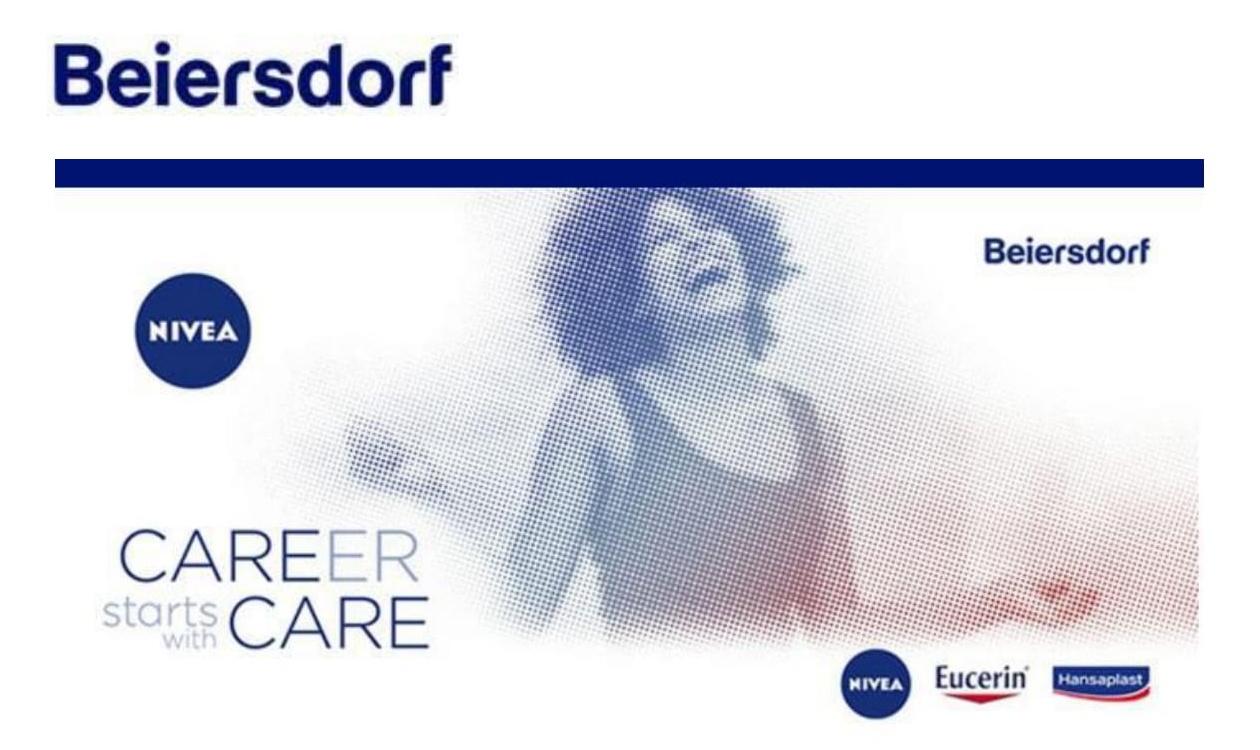 Beiersdorf is a cosmetic company based in Hamburg, Germany. With more than 130 years of long-standing skin care tradition and experience in the field of research and development, Beiersdorf has a strong place in the global competitive market.
The Beiersdorf portfolio consists of NIVEA, the world's leading skin care and beauty brand, Eucerin, La Prairie, Labello, 8x4 and Hansaplast.
As we head into the future, we want to become the number one skin care company in the world.
We are working hard on hiring people who will fit our culture; those with a "can do" attitude, an associative approach to work, an emotional relationship with our brands, and a genuine desire to learn and grow professionally. Are you someone who can show ambition, accept changes, and take responsibility? If so, we would like to meet you.
We now have a great opportunity for a
Customer Service Specialist
to join our Customer Supply division
Location: Belgrade
Main responsibilities
As Customer service specialist you are part of the Supply Chain team and you work closely with other teams (in particular Sales, S&CM, and Finance) and stakeholders in order to be a business partner in the Serbian affiliate meeting company targets.
Your work would consider
Work in the SAP business environment in order to administer business changes related to financial liabilities / approvals as well as for the delivery and return of goods and advertising material from customers
Archiving of shipping documentation
Continuous improvement of the process of delivery and refunds from clients
Accepting and effectively addressing customer complaints
Analysis of the results of key performance parameters and continuous improvement of the process
Receipt and processing of orders from external and internal clients
Monitoring the complete process of delivery, returns and problem solving in the process in order to achieve an efficient result of the entire process
Regular updating of the master data in the SAP system
Operational communication with the Provider of Logistics Services with the aim of more efficient processing of orders and returns
Reporting and analysis of key performance parameters
Continuous improvement of logistics processes
Communication with clients in order to update the database of client data base
Defining key projects on an annual basis in cooperation with the supervisor in the field of customer service
Operational management of key projects in the field of customer service in order to improve the efficiency and quality of service to customers
Participation in regional initiatives to improve key processes in the field of customer service
Your Profile
University degree
2-3 years working experience, in a customer service environment is beneficial
Excellent knowledge of MS office (Word, Excel, PowerPoint) and very good knowledge of SAP (APO) and BI
Excellent customer service skills and capability of working in a fast paced environment
Quick learner and able to work independently in support of operations
Track record of over-achieving targets and maintaining high customer satisfaction rates
Technically minded and can understand typical product-specific terminology
Proactive and always looking for ways to optimise our processes
Ability to multi-task, prioritise, and manage time effectively
Ability to work independently
Positive mindset and team spirit
Can build and develop effective internal and external partnerships
Able to be pro-active in addressing issues / problems
Excellent communication skills. Able to express ideas effectively and actively listen to others
"Can-do" attitude
Common sense approach
Very good communication skills (verbal and written English)
Motivated candidates who wish to continue their career in the international environment are kindly invited to introduce yourselves to us with a structured CV and motivation letter in English language.
Applications are expected exclusively electronically with full confidentiality.
Only shortlisted candidates will be contacted.
Deadline for applications: 25.05.2019.