Data Analyst
Beograd
19.03.2020.
ugovor
puno radno vreme
dostupno osobama sa invaliditetom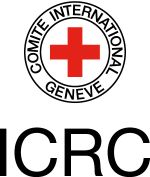 The International Committee of the Red Cross (ICRC) is a neutral, impartial and independent humanitarian organization that works to protect and assist people affected by armed conflict and other situations of violence. To find out more about ICRC mission and its activities visit www.icrc.org.
Protection Mission of ICRC
In order to preserve the lives, security, dignity, and physical and mental well-being of victims of armed conflict and other situations of violence, the protection mission of the ICRC aims to ensure that authorities and other actors fulfil their obligations and uphold the rights of individuals. It focuses on the causes and on the consequences of violations and includes activities such as securing human treatment and conditions of detention for detainees, restoring family links between separated family members, alleviating the suffering of the people affected.
This position was created to support the ICRC's capacity to base its protection dialogue and policy on solid evidence in the areas of institutional priority files.
The job holder will help the team working on the initiative by producing, managing and analysing data and information on the topic, that in turn will support the ICRC's dialogue and the foreseen outputs based on evidence.
The Belgrade Shared Services Centre is looking for a suitable candidate to fill the following position:
Data Analyst
(location Belgrade)
MAIN RESPONSIBILITIES AND TASKS
Accountable for creating high quality, actionable analysis/reports on a recurring and ad hoc basis using internal and external data, to enable evidence-based decision-making or use of data in daily activities.
In close coordination with the Protection teams around the world, maps the needs / gaps in terms of data and information management support.
Managing the flow of data from internal and other relevant databases needed from its creation and initial storage to time when it becomes obsolete.
Establishing and maintaining data feeds (manual or automated) to support automated products.
Overseeing the quality, consistency and freshness of data available.
Helps collect information and analyses developed by the ICRC, including good practices, ensure it is well managed, sorted and stored, and made available in-house for the persons who need it.
Supporting the development of models, using internal and external data sources, to help inform strategic decision-making based on evidence.
Compiling/consolidating/managing global information to be used in ICRC global reports and advocacy.
Regularly contributing to analysis on the specific themes upon which the Protection teams work.
REQUIRED PROFILE
Advanced university degree preferably in Mathematics, Engineering, Computer Science, Statistics, or a similar technical field with special interest in conflict analysis and social sciences
At least 2 to 3 years proven experience in a relevant field
Fluent in English (both written and spoken)
Excellent computer literacy (MS Word, Excel)
Knowledge and use of SQL, SSRS
Experience in data analysis and statistical methods
Interest in data, methodologies and passion of bringing it to use for ICRC work
Storytelling ability through visually clear reports and dashboards, both dynamic and static
Ability to adapt to varying workloads and to work under pressure with very short deadlines in a constrained technological environment.
Well-organized, meticulous, creative and open-minded with a scientific approach to solving problems. Team player with strong verbal and written communication skills, particularly with multicultural stakeholders.
ASSET
Knowledge of Python, R or other relevant scripting and programming languages
Knowledge of Tableau
User knowledge of Microsoft CRM
Experience with automated collection and storage of data retrieved through web APIs
Specialized training in performance management systems and measurement approaches
French, Spanish, Arabic language
WHAT WE OFFER
A work and progressive professional development in an exciting international humanitarian environment
An inspiring opportunity to practice your profession in a humanitarian and multicultural organization
Stimulating benefits package
If you are interested in this position, please send us your CV and motivation letter exclusively in English.
Only short-listed candidates will be contacted.
Deadline for applications: 19.03.2020.
Medjunarodni komitet Crvenog krsta
SRBIJA, Beograd, Vladimira Popovica 38
PIB: 102474882
Matični broj: 17744968
Više o poslodavcu