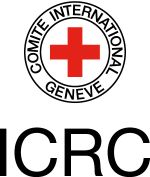 The International Committee of the Red Cross (ICRC) is a neutral, impartial and independent humanitarian organization that works to protect and assist people affected by armed conflict and other situations of violence. To find out more about ICRC mission and its activities visit www.icrc.org
The Planning, Monitoring and Evaluation (PME) Sector has the overall responsibility for setting the strategic direction and leading the performance and accountability (P&A) agenda. As such, it manages and coordinates the institution's planning, monitoring, evaluation, accountability and learning efforts (PMEAL). Its work is geared towards operationalizing results-based management at all organizational levels through the design, implementation and management of ICRC's field performance measurement system and evaluation function, the strengthening of institutional performance, the reform of the Annual Planning & Monitoring cycle, and the provision of guidance and support to managers on performance management issues.
The BSSC is looking for a suitable candidate to fill the following position:
PMT Data Quality Officer
(Location Belgrade)
He/she will support the PME Sector by performing simple and complex data quality controls and analysis, implementing corresponding corrective actions and being accountable for the coherence and harmonization of data.
MAIN TASKS
Monitors a portfolio of several data quality controls (DQC) or a portfolio of data sources.
Consolidates, cleans and structures high quality field data for all units
Implements corrective actions and monitors accuracy of medium to high complex data
Verifies proper application of policies and data quality rules
Keeps DQC documentation updated
Improves data quality monitoring processes through automation, where appropriate, and assists in developing data quality monitoring tools
Analyses DQC trends and reports findings to relevant stakeholders.
Ensures continuity and smooth transition of data entered into various system applications
Contributes to institutional reporting and dashboards by supporting colleagues in delivering reports, revisions and optimization
Ensures the coherence of data with field reports, particularly for institutional reporting
Manages requests and ticketing related to performance matter
REQUIRED PROFILE
University degree in Computer Science, Accounting, Statistics, Econometrics or any technical field
Minimum 4 years' experience in a similar field
Computer proficiency: advanced level in Excel (pivot tables, VBA)
Excellent knowledge of BI (ideally Tableau software), statistical packages and SQL
Knowledge of Results-based Management and Organizational Performance would be considered an asset
Ability to interact effectively with data users, managers and other stakeholders and understand new business processes and their interplay with software and organizational structure
Ability to understand new business processes and their interplay with software and organizational structure
Excellent written and spoken command of English (knowledge of French as an asset)
WHAT WE OFFER
A work and progressive professional development in an exciting international humanitarian environment
An inspiring opportunity to practice your profession in a multicultural organization
Stimulating benefits package
If you are interested in this position, please send us your CV and Motivation letter exclusively in English.
Only short listed candidates will be contacted.
Deadline for applications is 28.02.2019.