Data Scientist, Natural Language Processing
Rotterdam, Netherlands or Remote
24.04.2020.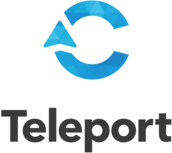 Data Scientist, Natural Language Processing
40hr/Full-time - Rotterdam, Netherlands or Remote
The one who makes sense of big data
We create state of art models that interpret professional human-written text into structured data and create unique products using it.
We are looking for a Data Scientist, with hands-on experience in Natural Language Processing, to reshape a Multi-Billion Dollar industry.
Responsibilities:
You'll be responsible for the full ETL circle of a complex AI solution
Improve and design NLP models for classification and named-entity recognition problems.
Create a strategic roadmap for the company in the domain of data science.
Identify required data for future data models and collaborate with the IT team to develop data collection services.
Collect, clean, validate data, prepare it for training.
Develop reliable models. Track and Improve output quality.
Deploy models to fast and scalable APIs.
Minimum requirements:
Minimum 3 years of experience in Neural Networks, minimum 1 year in NLP
Good PyTorch skills (alternatively: Keras/Tensorflow)
Good knowledge of Neural Networks: RNN and LSTM
Good knowledge of Natural Language Processing
Preferred qualifications:
Hands-on experience in Full Cycle of Modelling: from Data collection to Deployment into production
Sound experience with Natural Language Processing: named entity recognition, sentiment analysis, text summary, text classification – that sort of things
Preferred experience with Spark and Ensables
We offer:
Potential to take a leading role in Data Science department
Bureaucracy Free approach, flexibility in choosing Modern Technologies
Grow with C Teleport in a rapidly expanding business
Work in a talented & diverse team speaking 7 languages
Work Remotely or in Rotterdam. NL (relocation is mandatory for the leading roles)
Application stages:
CV Screening
Questionnaire form
Introductory interview
Technical interview
Job offer
Apply Now, we carefully consider all the candidates and keep data for the future better matching positions if the application was not accepted.
Deadline for applications: 24.04.2020.