Oglas dostupan i osobama sa invaliditetom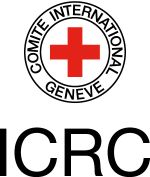 The International Committee of the Red Cross (ICRC) is a neutral, impartial and independent humanitarian organization that works to protect and assist people affected by armed conflict and other situations of violence. To find out more about ICRC mission and its activities visit www.icrc.org. The ICRC ICT division is responsible for designing, implementing and supporting ICT solutions for more than 10'000 of its employees worldwide.
Within ICRC ICT Data & CRM sector, the Database DBA is owning technology of multiple RDBMS and NoSQL technologies. He/she is responsible to strategize, architect, and engineer enterprise solution for automated deployment/patching and efficient administration, that meet security, availability, performance, fast delivery and to support projects and solutions using these technologies. ICRC is having a large on-premise database server footprint with around 500 servers supporting ICRC mission critical in HQ Geneva but as well on various delegations during crisis, conflict or natural disaster with impact on affected population. RDBMS and NoSQL footprint is heavily based on Microsoft SQL Server but we are having fast ramp-up on others technology as PostgreSQL, MySQL, MongoDB, Splunk and Elastic Search based on new use cases and solutions requirements.
Following the "Cloud First" strategy adopted, Database DBA will demonstrate solid knowledge and experience in designing database architecture, managing large volume transactional databases, database performance based on Microsoft SQL Server, open source databases (PostgreSQL, MySQL, MongoDB) and having some basic knowledge on Splunk/ElasticSearch. He/she will be working closely as well with ICRC DWH/BI and AI platform due to the heavy dependencies on these data repositories.
The ICRC is looking for a suitable candidate to fill the following position:
Database Architect/Engineer
(location Belgrade)
MAIN TASKS
Act as an Architect and Engineer to, design and implement high performance scalable databases that can fulfil business / solution needs
Driven end-to-end availability, performance monitoring, and capacity planning for PostgreSQL, MySQL, MongoDB using native and 3rd party tools, but as well existing Microsoft SQL Server footprint
Ensure necessary Monitoring, Logging and Alerting is set up and integrated with Global monitoring team
Act as expert to Identify query-language optimizations to deliver the best possible performance
Be a subject-matter expert to guide the engineering teams to write performant query language code, perform data migrations and upgrades
Follow and promote quality standard methodologies for software engineering and platform operations
Actively participate in high level team activities such as architecture or process improvements
REQUIRED PROFILE
University degree in technical field
At least 5 years of experience in administering mainly on-premise based multiuser environment with expertise in planning, designing, building, and implementing complex database systems
5+ years running production MySQL, PostgreSQL with some expertise as well on Microsoft SQL Server
Experience working with cloud providers (Azure) on RDBMS and NoSQL deployment is a plus
Extensive infrastructure automation / provisioning tools via shell scripting (PowerShell) and Ansible playbook is a plus as we are using it to automate databases deployment on Linux (Red-hat)
Experience with ElasticSearch and/or Splunk will be considered a plus
Extensive experience with monitoring / logging / alerting systems
Experience using problem and incident manager solutions
Experience using Microsoft TFS, particularly the management of PBI (creation, follow-up) is a plus
Ability to work in a fast-paced dynamic environment due to ICRC mission context
Good interpersonal skills and a desire to work in a team-based environment
WHAT WE OFFER
A work and progressive professional development in an exciting ICT environment using the latest technologies
An inspiring opportunity to practice your profession in a humanitarian and multicultural organization
Stimulating benefits package
If you are interested in this position, please send us your CV and a Motivation letter in English.
Only short-listed candidates will be contacted.
Deadline for applications: 25.12.2019.