Oglas dostupan i osobama sa invaliditetom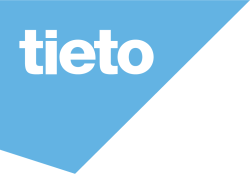 Open vacancy @ Emric Belgrade office for
DevOps Engineer
You will be part of our ALM team. Your responsibilities will be to install, configure, refine and maintain tools and solutions used for source code management, configuration management as well as build servers. You are responsible for documenting procedures relating to product releases, build server management, configuration management and source code management. You are responsible for internal builds and build servers. You're also responsible for installing internal product releases. To coordinate and plan your activities related to configuration, version and change management.
You should be willing to:
Support application deployments, building new systems and upgrading and patching existing ones
Develop automation to quickly and rapidly deploy instances from hardened images
Using monitoring tools to find problems, resolve and/or escalate to development and ensure that we exceed our SLAs
Build and manage development and testing environments, assisting developers in debugging application issues using tools
Participate in the building of tools and processes to support the infrastructure
Leverage scripting to build required automation and tools on an adhoc basis
Operate the platform within our security and privacy guidelines
Pluses:
Continuous integration concept and tools knowledge (TFS)
Development experience (.Net)
A passion for providing excellent service to all internal and external customers
Our Offer:
You will enjoy a competitive salary
We offer you competent, friendly and honest colleagues, where values and result matter
Occasion to travel to Stockholm and meet and work with the colleagues from a multicultural team
Constant education in new technologies
Excellent working conditions
Company Description
Emric (part of Tieto group) is a leading Product and Service provider with a Nordic base and global presence. Our customers are banks, finance and leasing companies. We have a proven track record supporting the entire value chain for lending and leasing. Our customers benefit from reliable and high value solutions using our comprehensive Products and Services. We provide flexible sourcing options to meet our customers' needs.
Emric boasts a diverse client base consisting of many well-known global brands, and is part of Tieto group, which has over 14.000 experts in 20 countries.
To find out more visit www.emric.com and www.tieto.com
Note: Only desirable candidates will be contacted.
Deadline for applications: 23.05.2019.