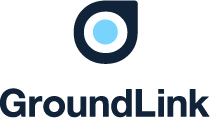 Our Story
GroundLink was started years before the rideshare companies by an entrepreneur whose hired car didn't pick him up from the airport, embarrassing him in front of an important business client. He launched GroundLink so people could book on-demand black car service from their computers and eventually smartphones. He didn't want to trade luxury and safety for convenience, so he partnered with limousine and ground transportation companies who had trained and vetted drivers and late-model, high-quality vehicles. Fifteen years later GroundLink's network is worldwide, and we still don't think you should trade luxury and security for convenience.
We are a global team of people who work hard, work together, and have plenty of face time with senior leadership (they actually WANT to hear what's on our minds!). Our major offices are based in New York, Dallas and Belgrade, Serbia, so there's always someone just a Skype call away, anytime of the day. We celebrate and encourage diversity because when we all think alike, nobody's thinking very much.
We are always interested in adding extraordinary people to our team -- especially those who love new challenges, appreciate flexible schedules and are as passionate about their careers as they are about their lives.
We are currently looking for candidates for the position of:
DevOps Engineer
Belgrade
Primary duties:
Monitor and support Linux systems (infrastructure and applications) – and take steps to prevent outages. Continually monitors the products'/ systems' health and security thereby ensuring high system availability, reliability and good user experience.
Troubleshoot / Analyze production issues and coordinate with the development team to create tools that help mitigate problems that result in enhanced quality and productivity. Develop and maintain design and troubleshooting documentation.
Building reusable automated processes and environments (server provisioning, deployments, watchdogs)
Collaborate with team members to improve the company's engineering tools, systems and procedures, and data security.
Identifies changes that are necessary to maintain optimal system performance while liaising with management to successfully target and deploy solutions.
Identifies and implements infrastructure services that simplify application development and enhance productivity.
Conduct systems tests for security, performance, and availability
Requirements:
3+ years of experience as a System/DevOps/Linux engineer
Deep Linux knowledge (RHEL/CentOS)
Experience with web servers and loadbalancers (Apache, Nginx, Haproxy)
Configuration management and provisioning tools (Ansible, Saltstack, etc.)
Build and maintain various CI / CD pipelines/deployments (Gitlab, Docker, Jenkins, TeamCity, Octopus Deploy, etc.)
Network security and configuration
Interpreted or scripting languages (Python, Bash, PowerShell, etc.)
Good verbal and communication skills in English
Education required: Bachelor's degree or equivalent education/experience
Bonus points for:
JBoss and Tomcat administration
Java / Scala Build tools
Apache Kafka
Cloud infrastructure
Other information:
Position status: full time, permanent employment
We are looking to fill this position as soon as possible, therefore the applications will be reviewed as they are received. We will reply only to applicants who demonstrate understanding and experience in achieving our requirements.
For more information about our company, please visit our website GroundLink.com.
Work Hard, Enjoy What You Do.
Deadline for applications: 07.02.2020.