DevOps Engineer
Beograd
04.04.2020.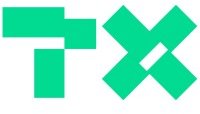 As Switzerland's leading digital hub, we provide our media and platforms with ideal framework conditions, support them through investments in technology, and create space for them to develop individually. We stand for interdisciplinary collaboration, innovation and dynamic development.
We are on the move – and want to keep moving. We are farsighted. We are proactive. We are courageous. We are TX. TX Services is a part of TX Group.
The Enterprise Infrastructure Services (EIS) team is structured in 4 teams, consisting of Project Managers and 3 other teams, counting a total of 28 people. We are providing services for the majority of the TX Group companies. From Network connectivity, WAN, LAN, WLAN and VoIP telephony solutions, through users identities and access management over hybrid cloud solutions and platforms, we do offer secure and highly available solutions to application managers and developers. Our team members are spread from Lausanne, Bern, Zürich and Belgrade, with international backgrounds but we try to make sure to create frequent opportunities travelling for face to face meetings and team events. We have an agile way of working and embrace the DevOps principles.
As we keep on expanding, we are currently looking for two DevOps Engineer's, and would like to welcome you on board with us very soon.
DevOps Engineer
Belgrade
What you'll do
Using IaC (Terraform) to maintain/ deploy microservices within a EKS environment
Deploy EKS, Faragate on AWS using CircleCI/GitHub
Collaborate with EIS teams to solve incident/problems by understanding K8s's mechanism
Work on weakness of our platforms based on the chaos engineering principle
Attend agile ceremonies (daily, backlog refinement, retrospective, etc.)
Work as project member (DevOps) and help transform legacy solutions into modern cloud solutions (e.g Support dev. team to bring the new solution on OpenShift)
Work with Monitoring team to implement new solutions (Prometheus & Grafana)
Work on various projects of automation (sFTP services, configuration management etc.)
Develop and maintain automations, recovery tools and scripts
Have a basic knowhow of the different database types (MongoDB, MySQL, MSSQL, etc.)
Aggregate data and present in weekly service health meetings
We are looking for
In our additional team member we are looking for a personality that is passionate about the latest technologies, likes working autonomously and in a structured way, but brings in a strong team spirit and loves to be a part of a team of problem solvers. If this sounds familiar, then this is the position for you!
High school diploma or equivalent. Associate's Degree or Master in computer related discipline.
Two years of recent experience with cloud services like AWS or related experience is required.
Very good knowledge in container clusters technologies (Kubernetes, EK S, OpenShift) and their templating language (Helm chart)
Deep understanding of cloud computing technologies, especially AWS, business enabling technologies and emerging computing trends
Experience on technical security with focus on Identity and Access management
Have a good understanding of what is CICD (Continuous integration and continuous development) and infrastructure as code (yaml, Json, Kubernetes)
Familiar with monitoring technologies (Prometheus, CheckMK, Grafana)
Good presentation skills as well as excellent verbal and written communication skills
Fluent in English, German and French is a plus
Our offer
Be a part of establishing a Swiss based subsidiary - TX Services in Belgrade
Competitive salary and a variety of fringe benefits
Great equipment
International team and working environment of talented and fun people
Personal further education, as well as regular international travels
Opportunity to grow both professionally and personally in a stimulating environment
Excellent work-life balance
Deadline for applications: 04.04.2020.
TX Services d.o.o.
SRBIJA, Beograd, Njegoševa 19
PIB: 111748173
Matični broj: 21533246
Više o poslodavcu