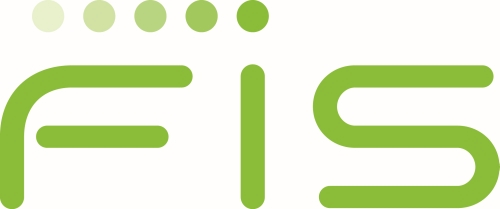 DevOps and Test Engineer
Belgrade
Job Description
FIS's award-winning Ambit Risk & Performance Management solution enables financial institutions around the globe to quantify and mitigate risk, manage capital and the liquidity buffer, and apply risk adjusted performance measures throughout the organization in order to optimize their risk return profile.
Your Tasks
We are looking for a talented graduate who is passionate about technologies and has strong analytical skills to take on the following challenges as a Junior DevOps and Test Automation Engineer:
Support maintenance of our VMWare based performance benchmark environment, incl. server patching
Help administer our mission critical SCM infrastructure and services (physical servers and VMs running TeamCity, ProGet, BitBucket, Subversion and more), their life-cycle and monitoring tools (e.g. Zabbix)
Assist in analyzing opportunities and impact of cloud-based corporate SCM services and support a potential migration
Evaluate and help implement new processes/technologies to improve our quality and efficiency (e.g. Docker)
Support the technical direction of our cloud initiative through evaluations and technical expertise
Contribute to all infrastructure related parts of our Agile software development process working with Microsoft SQL Server, MongoDB, Microsoft IIS, PowerShell, Docker, Linux and more
Provide technical and analytical expertise to our customer support team
Your Profile
You have 1-5 years of relevant work experience, preferably in a software or financial services company
You want to apply your analytical and technical skills to creatively solve challenging issues
You have a dynamic and energetic personality
You are team player and fluent in English
Your Perspectives
FIS provides mission-critical software and IT services to institutions in virtually every segment of the financial services industry. Our office in Belgrade, Serbia, belongs to the Ambit Risk & Performance business unit. We are a group of financial experts and skilled software engineers that work closely together to produce high quality software. We enjoy our work and the occasional get-together after work.
We offer the advantages of a strong, stable and global organization together with the agility of small, young and interdisciplinary teams working under flat hierarchy.
What we do is think big and act boldly to reinvent the financial world of tomorrow, seeing what's ahead so our clients can focus on what's at hand. In turn, we create inspiring career opportunities for our employees by empowering employees to grow every day.
Ready to start your journey with us?
We look forward to receiving your application. Please use only the button below in order to apply (only complete online applications will be considered).
FIS is committed to protecting the privacy and security of all personal information that we process in order to provide services to our clients. For specific information on how FIS protects personal information online, please see the FIS Online Privacy Notice.
Deadline for applications: 19.01.2020.