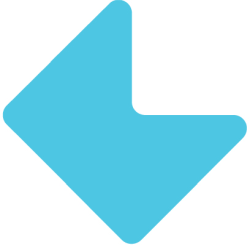 DevOps Engineer - Mobi Banka
Belgrade
Responsibilities:
Work in collaborative and dynamic environment, interact with infrastructure and development teams to ensure services are available 24 x 7
Use various tools to administer, automate, maintain development and production infrastructure including source control systems, CI/CD servers, CI/CD environments, container orchestration servers, database management systems
Improve infrastructure reliability and performance, deployment and monitoring efforts through automated tests.
Scale infrastructure to meet demand. Assist Dev and QA teams by participating in building out environments and helping to troubleshoot application issues.
Manage source control system
Work under minimal supervision on complex issues to deliver great results on schedule.
Ensure all systems have required security compliance for patch management and other threat protection.
Recognize and adopt best practices in documentation, testing, security, operational support at scale and efficient use of resources.
Continuously explore new technologies / opportunities to improve team development efficiency
Providing help in organizing current server stack in a more unanimous and meaningful way
Requirements:
1+ years of experience in working as a DevOps or Software Engineer with similar problem-tackling
3+ years of experience with RDBMs systems and optimization regarding functionality of applications on database layer
1+ years' experience with Linux operating systems and systems administration
Have some experience with virtualization/containers (Docker, VMware), cloud platforms (Kubernetes, Azure, AWS);
Experience with version control systems
Experience and understanding of CI / CD concepts and tool stack
Good knowledge of testing workflows, frameworks and tools
Have experience with monitoring tools (nagios, check_mk, grafana)
Have ability to profile the code and find root cause of performance issue
General networking skills/knowledge are a big plus
Experience in supporting internet-facing production services and distributed systems is a plus
Experience with configuration and automated infrastructure management tools
Experience with scripting languages
Experience with network security; load balancer; web servers; DB servers
Have good troubleshooting planning and organizational skills
Experience in banking solutions is a plus
Fluent in English
For the good start you will need:
Working in comfortable and functionally equipped working space
Attractive salary package including benefits such as company phone and number with unlimited internet and annual health check
Friendly and dynamic team who will support you from the beginning
Be part of a highly competent and collaborative environment
Please, apply by 17.01.2020.