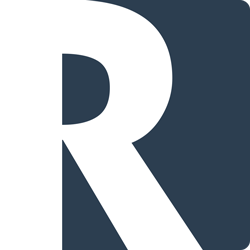 Digital Marketer / SEO Specialist
Work from Home
This is a full-time permanent salaried work-from-home position. It is not a project. Please do not apply if not ready to fully commit to a full time long-term daily job and leave freelancing during business hours. I can't stress this enough, you will not be able nor allowed to work on anything but our requirements during the work day, no exceptions. Salary will be negotiated if you pass the interview and technical demonstration of your skills. Schedule is Mon-Fri, time will be discussed separately.
Non-disclosure and Non-compete agreements will have to be signed in advance before you can start the job.
We are looking to employ a Marketing/SEO Specialist to join our team and be a proactive, creative, self-starter that requires limited guidance but welcomes input. You will be responsible for developing and executing marketing strategies for our services and products.
Required skills/experience:
Proven working experience in digital marketing
Demonstrable experience leading and managing SEO/SEM, marketing database, email, social media and/or display advertising campaigns
Excellent reading and writing of English
Highly creative with experience in identifying target audiences and devising digital campaigns that engage, inform and motivate
Knowledge of marketing principles, strategies, and techniques
Strong critical thinking skills, as well as the ability to analyze and interpret data
Ability to provide creative and innovative solutions
Up-to-date with the latest trends and best practices in online marketing and SEO
Experience creating ads and other images in photoshop
Extensive experience with tools such as Semrush and Ahrefs
Experience in Affiliate marketing is a huge plus
Linux and WebHosting experience is a huge plus as well
As a Marketing Specialist, your tasks will include but are not limited to the following digital marketing activities:
Written content creation (copywriting for landing pages/websites, blog posts, articles, social media, ads, etc…)
Blog post SEO setup
Social media account management and social shares for all new blog posts
Site SEO audits and improvement recommendations
Creation and implementation of Sale marketing campaigns
Coupon code management
Affiliate and partner outreach
Analysis of competitor link profiles and link building
Create graphical landing pages for our websites
Competitor marketing and SEO research
Social media strategies, posting and advertising
Off-page SEO, Outreach efforts
Topic research for new blog articles
Writing of news releases
Forum ad posting
Coupon code submission to coupon sites
Create monthly visitor stats and propose actionable tasks to improve traffic and conversions
Management of adsense ads on the blogs
Creating and sending periodical newsletters
Manage google/bing/facebook PPC and Remarketing campaigns
Use Photoshop to create graphics for landing pages, marketing PPC ad campaigns and blog posts
Create strategy for marketing and SEO and propose new ideas to improve conversions
Locating and contacting prospects (bloggers and affiliates) – outreach
The success/quality of your work will be evaluated based on the following:
The rate of increase/decrease of organic links to our site/pages
The rate of increase/decrease of monthly web site visitors
The rate of increase/decrease of monthly conversions
The position is a full time permanent position. You need to have a PC with a fast stable internet connection in a quiet work environment free of distractions during the working hours. Work will only be done through our corporate VPN while connected to our terminal server.
Deadline for applications: 10.12.2019.