Digital Marketing Assistant
Rad od kuće
19.05.2022.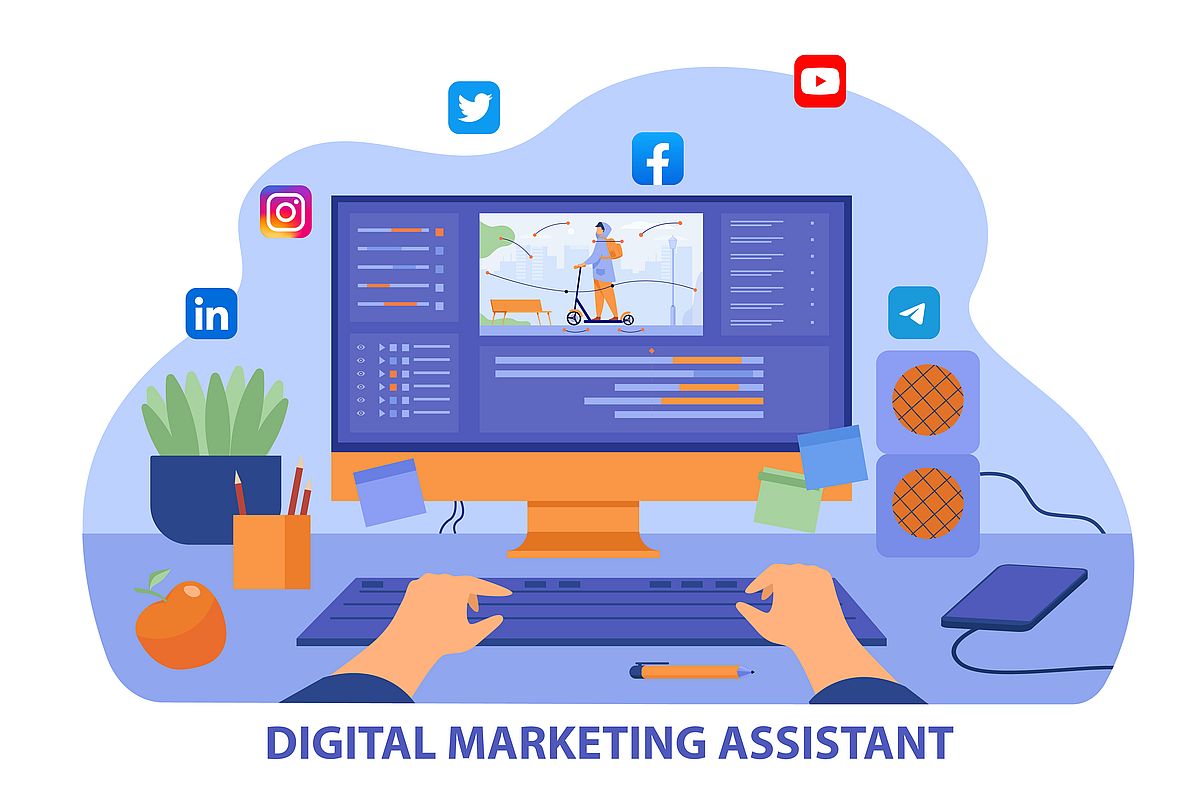 NativeCamp.
A Japanese company that operates all over the world.
One of the largest online English language schools in Japan.
Native Camp is looking for Digital Marketing Assistant to join our team in Serbia, working remotely.
Digital Marketing Assistant's responsibilities include teaching platform improvements, marketing analysis, initiatives, marketing support, analysis and reporting, assisting in the creation and realization of marketing plans, and maintaining social networks along with our business strategy.
Digital Marketing Assistant
JOB DESCRIPTION
Recruitment advertising of potential online teachers:

Create the execution plan for traditional and online campaigns based on the company's strategy;
Execute and maintain various promotional web, email, and multi-channel initiatives based on the execution plan;
Develop and manage performance tracking supporting online campaigns' effectiveness, and reporting to the managers and team;
Preparing technically all online posts/ads and email campaigns (HTML designed);

Maintain social networks, business online accounts and respond to messages from users on online accounts;
Propose and create the advertising content (design and text);
Platform analysis and improvement plan and proposals, based on the research and feedback from teachers (questionnaires, emails, calls, video calls, etc.);
Collect feedback, analyze and make improvement plans;
Other responsibilities related to marketing & design, and organizational management.
REQUIREMENTS
Must have at least a bachelor's degree
Fluent in business English
Good knowledge of using Adobe Photoshop and/or other Adobe programs (Illustrator, InDesign, XD) is mandatory;
Experience in paid online marketing campaigns and organic ones;
Excel sheet knowledge (formulas, charts, etc.) for making marketing analyses and reports
Knowledge of using Google Apps (Gmail, Google Doc, Google Sheet, Google Slides, Google Questionnaire, Google Drive);
Basic knowledge of HTML will be considered an advantage;
At least 1 year of experience in digital marketing (social media and other)
Adobe Premiere knowledge will be considered an advantage
Ability to work collaboratively in a team environment
Having a stable internet connection to be able to work from home
Conditions and a salary will be discussed during the interview.
Only shortlisted candidates will be contacted.
Online English Teacher doo
Srbija, Beograd, Antifasisticke borbe 12
PIB: 110820946
Matični broj: 21390631
Više o poslodavcu