Oglas dostupan i osobama sa invaliditetom
Oglas dostupan i studentima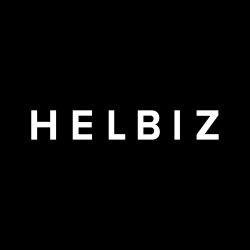 Helbiz is a global leader in micro-mobility services. Launched in 2017 and headquartered in New York City, the company operates e-scooters and e-bicycles in over 20 cities around the world including Milan, Washington and Miami. The company was founded with the intention of revolutionizing transport by becoming a seamless last mile solution that prioritizes simplicity and convenience while striving to push technological boundaries for a unique well rounded experience both as user, employee or city.
Helbiz is seeking a highly motivated Dispatcher to control, monitor and manage the fleet of bikes and scooters from our control center in Belgrade, Serbia. The dispatcher will be in charge of ensuring smooth operation globally by setting tasks and priorities for our drivers who are responsible for finding, picking up and switching batteries of Helbiz's fleet on the streets of Europe. For this position, the right candidate is energetic, professional, a quick learner and has proven organizational skills.
We are looking for:
Dispatcher
Belgrade
Responsibilities:
Managing and assigning tasks to a large fleet of drivers from our control center via our software platform
Coordinating with drivers, customer service, and city managers globally
Ensuring a smooth operation with optimized task efficiency of fleet and drivers
Monitoring the status of vehicles in real time, and coordinate with teams if problems arise
Requirements:
Fluent written and verbal communication in both Italian and English are required
Ability to multitask and juggle issues without letting things slip
Proficient computer user (MS Office, Internet browsers)
Ability to prioritize tasks and demonstrate good time management
Logical Thinker
Motivated and Goal oriented
Proactive, and solution finding, who can work with our software team to improve both platform and dispatch experience
Can orchestrate multiple activities at once to accomplish a goal; uses resources effectively and efficiently
Ability to work in shifts
Dispatch experience preferred
What We Offer
Working in innovative and motivated team, with agile and collaborative atmosphere.
Working with an experienced team leader who will help you to learn and improve
Working closely with a fast growing software team who will tailor the software around you
A company that allows you to grow and appreciates your skills and your proactivity
Paid time off
Monthly salary with bonus incentives
Daily Lunch, Coffee and Drinks.
Modern office in the heart of Belgrade, Serbia
Helbiz wants to build a workforce comprised of individuals with diverse backgrounds, abilities, minds, and identities that will help us to grow well and fast, not only as a company, but also as individuals. Helbiz is an Equal Opportunity Employer.
If you are interested in the position and your profile fits the above-stated requirements, please apply.
We will be happy to have you onboard!
Deadline for applications: 07.02.2020.