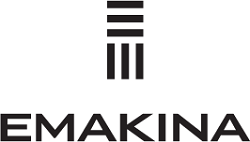 Drupal/PHP Developer
Novi Sad
We need a software engineer who has experience in PHP and Drupal content management systems. The candidate will be a member of an international team, working closely with Emakina offices (Belgium and Switzerland). In accordance with that, he/she will be responsible for developing campaign/site solutions for some of the well-known world brands such as Honda, Audi, Bavaria, Barilla, BNP Paribas Cardif, Leffe… Understanding client requirements and implementing technical solutions according to the best practices will be your daily routine.
Skills and experiences:
At least three years of experience in Drupal (v8)
Good understanding of Drupal 8 best practices
Understanding the principles of Object Oriented Programming
Understanding web security concepts
Able to identify performance bottlenecks and optimize accordingly
Good verbal and written communication skills (English)
Capable of working together with front end developers
Basic knowledge of HTML5
Familiarity with the Git version control system
Familiarity with some of the version-control tools for tracking changes (Git, Mercurial, SVN)
Knowledge of the cloud environment (especially PaaS) is a plus
Knowledge of Symfony Framework is a plus
Your responsibilities:
Site development for some of the well-known world brands
Developing custom extensions to be released as third-party add-ons
Continuously learning and improving your skills
Writing code according to the good practices and patterns
Working closely with clients and project managers in order to set project priorities and make scoping decisions
Contributing to internal initiatives such as the improvement of our development processes
What we offer:
Competitive salary
Working on international projects with well-known clients
Working with very experienced and talented people
Private health insurance
Gym, CrossFit or yoga training
English language courses
Paid books and conferences
Team buildings and other activities
Deadline for applications: 20.02.2020.