E-invoicing specialist
Beograd
04.12.2020.
ugovor
puno radno vreme
1. smena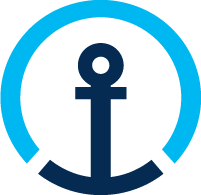 E-invoicing specialist (m/f)
Belgrade
If you are interested in digitalization and Financial IT, do not hesitate to learn more about this vacancy.
Your Role
You will be responsible for creating mappings for incoming documents and also for testing them. Together with the team, you will build improvement possibilities in order to offer the best quality and efficiency in the service provided.
Key Responsibilities:
Communicate with countries about potential candidates for mapping
Check onboarding sheets and document templates from countries
Create PDF2XML mappings for incoming documents (invoices, credit notes)
Testing the mappings in test environment and deploying them in production if everything is correct
Check sent documents and correct errors that occur in process of mapping and/or data extraction
Create daily, weekly and monthly reports
Monitor processed documents and check them in local accounting system
Support implementation and stabilization of the PDF2XML project globally
Update and maintain the global documentation about the project
Your skills and experience:
Excellent knowledge of the English language
Experience with XML, XSLT, HTML, JavaScript and File transfer protocols
High level of organization and communication
Attention to detail and result oriented
Interested in digitalization and Financial IT
Analytical and organization skills
Interested to work in Global environment and support countries worldwide
We offer exciting position in a dynamic and motivated team, development possibilities and a nice working atmosphere.
With more than 82,000 employees at 1,300 locations in over 100 countries, the Kuehne Nagel Group is one of the world's leading logistics companies. Its strong market position lies in the sea freight, airfreight, contract logistics and overland businesses, with a clear focus on providing IT-based supply chain management services.
Kuehne Nagel is operating three Shared Service Centers (SSC) worldwide. The Shared Service Center EMEA, based in Belgrade, is serving the regions Western Europe, Middle East and Africa as an internal service provider, being responsible for the handling and execution of operational tasks within the organization. The SSC Belgrade was founded in 2009, with a significant growth since then and nowadays employs more than 1.000 employees for more than 40 different countries in Western Europe, Middle East and Africa. The SSC performs global and standardized processes mainly back office tasks, for the internal customers.
Since 1890, when the business was founded in Bremen, Germany, by August Kuehne and Friedrich Nagel, Kuehne + Nagel has grown into one of the world's leading logistics providers. Today, the Kuehne + Nagel Group has some 1,300 offices in over 100 countries, with around 89,000 employees. We deliver integrated ... Saznajte više
Beneficije
CORPORATE TRANSPORTATION
CORPORATE RESTAURANT
FIT PASS
CORPORATE EVENTS
LANGUAGE COURSES
PRIVATE HEALTH INSURANCE
FRUIT DAY
INTERNATIONAL ASSIGNMENTS
FLEXIBLE WORKING HOURS
CORPORATE GIFTS
TRAINING AND DEVELOPMENT
Više o poslodavcu