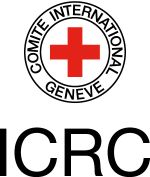 The International Committee of the Red Cross (ICRC) is a neutral, impartial and independent humanitarian organization that works to protect and assist people affected by armed conflict and other situations of violence. To find out more about ICRC mission and its activities visit www.icrc.org.
The Training Unit of the Protection division, based in Geneva, delivers face-to-face courses and produces learning and development products (e-learning modules, user guides, video tutorials etc.). The unit want to reinforce its capacity to develop new training products specifically meant for data management tools used in Protection Unit.
The BSSC is looking for a suitable candidate to fill the following position:
E-LEARNING SPECIALIST
(Location Belgrade)
He/she will contribute to the creation of Digital Learning Resources for an internal and external international audience.
MAIN TASKS
Design, develop and deploy e-learning modules related to applications used in Protection Unit and procedures (user guides, videos tutorials, interactive quiz etc.)
Facilitate and/or support change requests in the Learning Management System as per need and instruction by the Protection Training and Data Units
Provide necessary support in the process of collecting and developing required assets for the e-learning and other forms of training material (feedback, contents, images, screen, captures, audio recording)
Create e-learning storyboards and transfer them into effective e-learning modules.
Provide support in optimizing the training knowledge base of the Protection Data Unit
In coordination with the Protection Training Unit and the Learning and Development division ensure the quality of e-learning modules is optimal, in line with ICRC's Learning and Training principles, and tools used in the process are utilized to their best capacity
REQUIRED PROFILE
Bachelor's degree in education, communication or relevant background
Minimum 3 years' experience in adult learning environment, training design and delivery
Excellent verbal and written communication skills in English language, French and/or Spanish an asset
Experience in working in humanitarian and international environment an asset
Proficient in computer skills, inclusive of mastering Office Suite tools (Excel, Microsoft Word, PowerPoint); Knowledge of CRM 365 and Adobe Captivate an asset.
Good Information and/or Data Management skills
Very good analytical skills, able to work in a team as well as independently and open to innovative approaches
Sense of responsibility and confidentiality
Flexible, systematic, proactive and with good relationship-building skills
Capacities of self-training and integration of new tools and methodologies
WHAT WE OFFER
A work and progressive professional development in an exciting international humanitarian environment
An inspiring opportunity to practice your profession in a humanitarian and multicultural organization
Stimulating benefits package
If you are interested in this position, please send us your CV and Motivation letter exclusively in English.
Only short listed candidates will be contacted.
Deadline for applications is 20.12.2018.